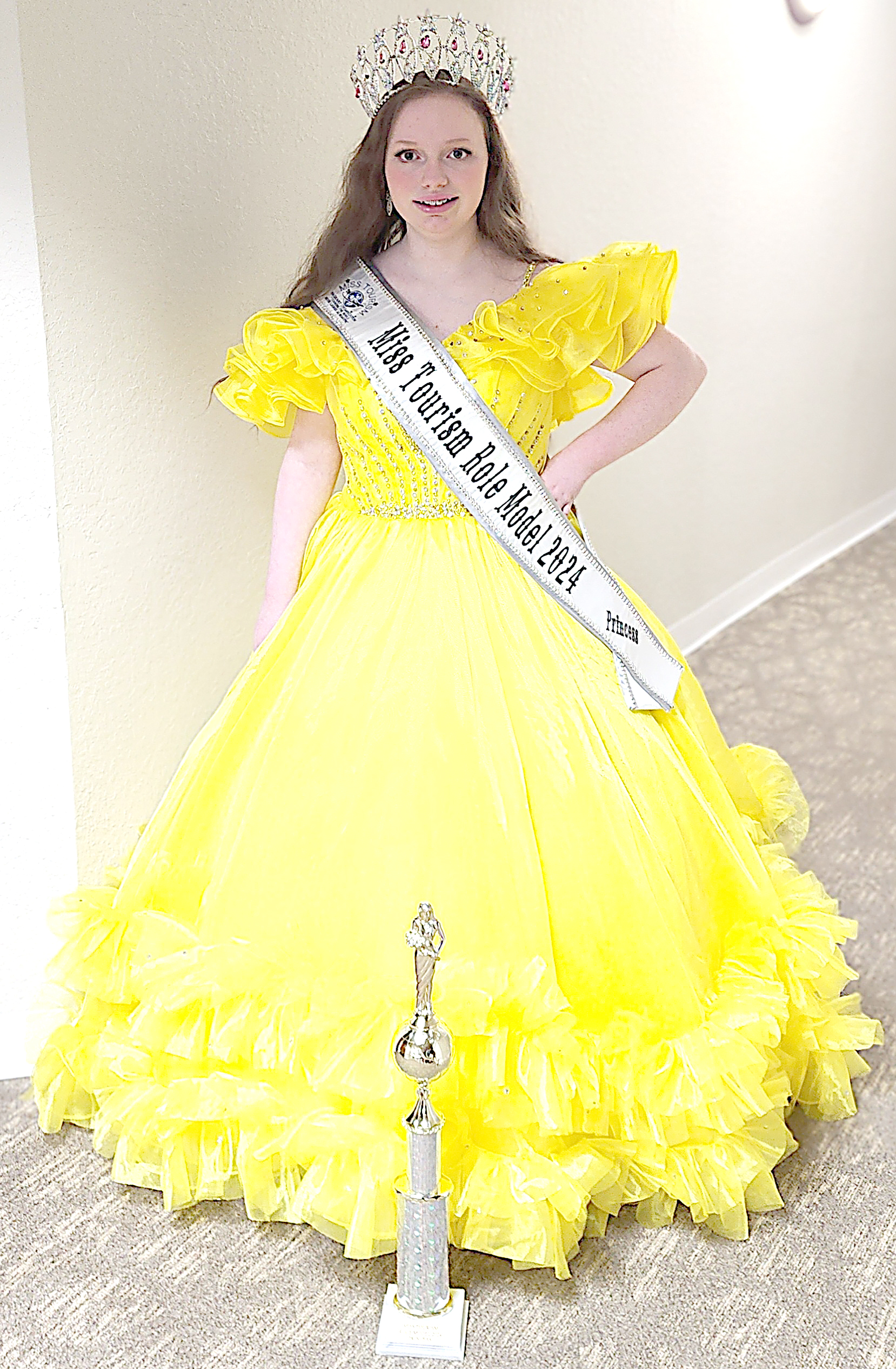 Bridgeport, West Virginia – Jaelyn Myers from Harrison County, formerly of Parsons, West Virginia, traveled to Nashville, Tennessee to compete with contestants from different parts of the World at The World's Miss Tourism National Pageant.
Jaelyn competed for the titles in Cover-Girl, Cover Model Photo, Media Photo Model, Super- Model, All American-Model, Interview, Photogenic, Gown Modeling, and State/Heritage Costume.
Tourism Queens participate in community service during their reign.  It is very important to give back to their communities.  Tourism Prides itself on Influencing, Leading, and Inspiring others, they stand true to their anti-bullying platform and dedicate their platform to ensuring that all of their queens adhere to the same values and spread them as well.  Kindness is a key element to a successful reign as a queen.
Jaelyn was crowned as World's Miss Tourism Role Model 2024 Princess, World's Miss Tourism Cover-Girl 2024 Princess, World's Miss Tourism Cover-Photo Model 2024 Princess, World's Miss Tourism Media-Photo Model 2024 Princess, and World's Pre-Teen Miss Tourism Director's Choice 2024.
Jaelyn has competed in pageantry for nine years.  She has won more than one hundred titles in her tenure.  Her plans are to continue leading, inspiring and influencing others to give back and by spreading her kindness everywhere she goes.  She is the daughter of Jason and Rebecca Myers of Bridgeport, West Virginia.  Jaelyn is homeschooled and in the seventh grade; she is the middle school class president for Soaring Eagles Homeschool Co-op.