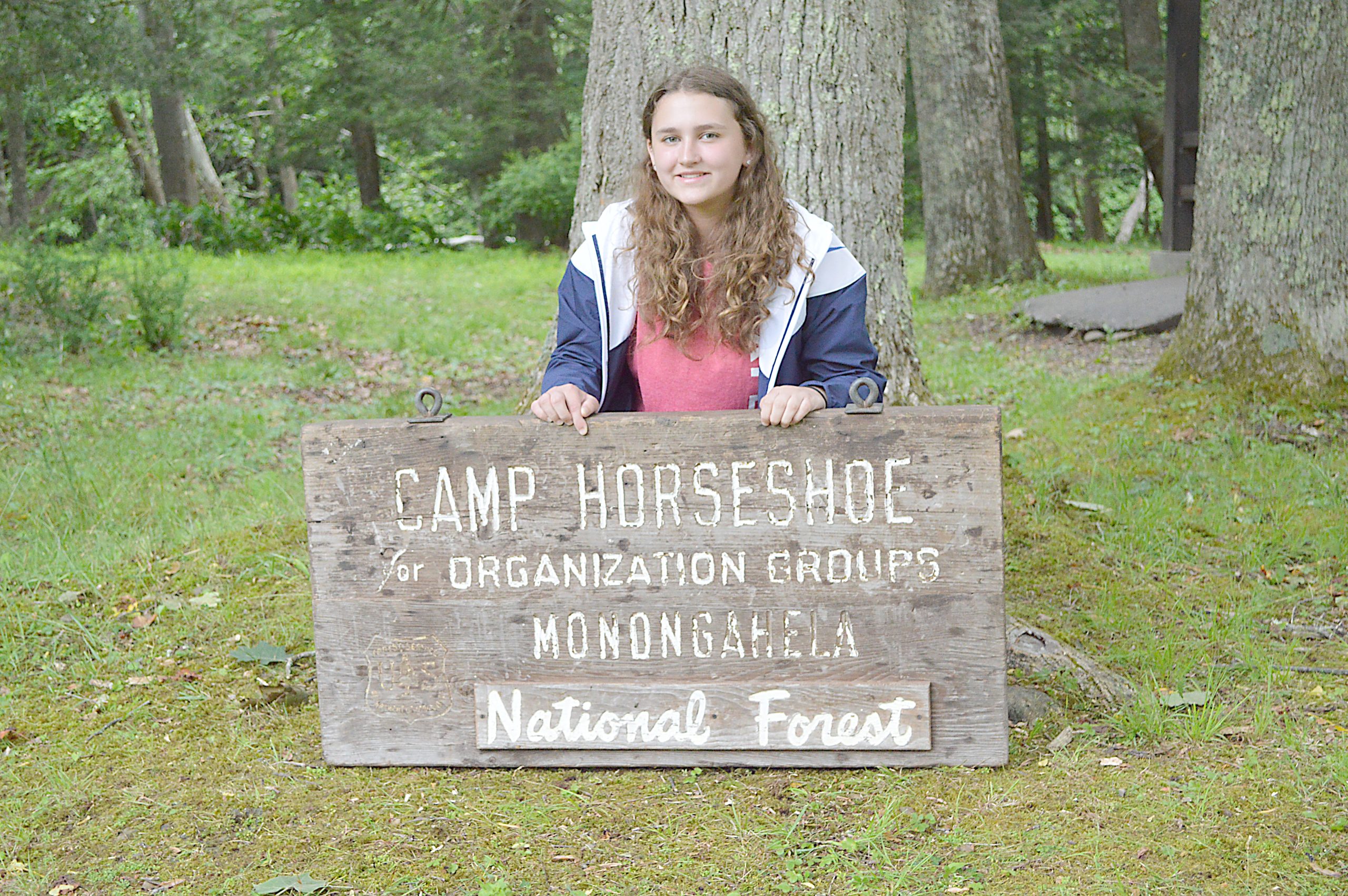 Tucker County High School's Belle Gregory joined teens from Ohio and West Virginia to convene YLA's June 18-24 Leadership Summit at YLA Camp Horseshoe in Tucker County.  During her time at Horseshoe, Gregory learned numerous leadership skills. She also met many new friends. "It's a fun, exciting week to spend your week and make new friends,"Gregory said.
YLA works to build better communities," explained West Virginia's student elected Youth Governor Ella from Hedgesville, Berkeley County. "We take what we learn and use it to improve our schools and communities."  
YLA Executive Director Tony Antonini said, "YLA is open to all.  Schools, organizations, and communities find YLA prepares their youth for more effective civic responsibility. Everyone is welcome.  Call YLA at 304-478-2481 to get involved."
YLA's Leadership Partners include Tucker County High School, Advisors Alex Cork & Anita Helmick, as well as schools across West Virginia and Ohio, US Forest Service, Chambers of Commerce, local civic organizations, business, labor, donors, foundations.
  Ohio-West Virginia Youth Leadership Association (YLA)is a not-for-profit focused on youth civic leadership development.  YLA signature programs are local YLA Chapters, Youth in Government at the Ohio Statehouse and West Virginia Capitol, Camp Horseshoe in West Virginia, and YLA's new Cave Lake Center for Community Leadership in Ohio.  YLA programs are open to every school, home school, community, and youth organizations.  For more information or to get involved, call 304-478-2481 or visit ylaleads.org.