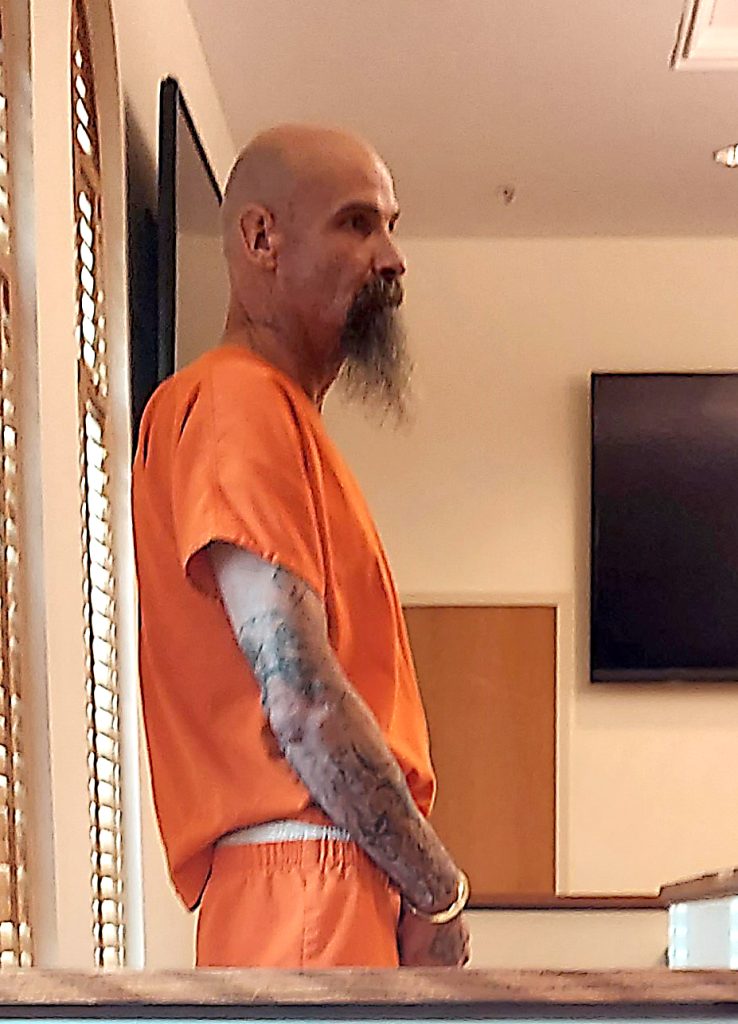 By: Jennifer Britt
The Parsons Advocate
Court convened with the Honorable Judge Lynn Nelson presiding over the court cases of the State vs. Jonathan Nuzum and the State vs. Timothy Myers. Judge James Courrier presided over the competency hearing for the case of the State vs. Jeffrey Hebb, Sr.
Nuzum was previously placed in custody after Judge Nelson heard evidence presented by Tucker County Prosecutor ,Savannah Hull Wilkins, that found Nuzum in violation of his probation. Nuzum had received a five-year probation sentence for the charges of sexual abuse in 2018 and served four and a half years of that probation sentence. Nuzum was originally charged and convicted of Sexual Abuse of a Minor in the state of Maryland in 2009 and served approximately three years and two months in a correctional facility.
West Virginia State Police Trooper Igland had obtained a search warrant for Nuzum's residence on Cheat Valley Hwy, in Preston County ,and found Nuzum to be in be possession of three firearms (two pistols, one shotgun), methamphetamines, marijuana, drug paraphernalia and a side-by-side Nuzum had been operating. One of the pistols had the serial numbers shaved off.
Nuzum's defense attorney Morris Davis argued that he and Nuzum's daughter were trying to get Nuzum placed into the drug rehabilitation center at Jacob's Ladder. Morris argued that the defendant had been on probation for almost five years and had just recently developed an addiction to meth. Since Morris and Nuzum's daughter were unable to get Nuzum placed in the Jacob's Ladder program Nelson ordered that Nuzum would remain in custody and the courts would proceed with sentencing procedures going forward.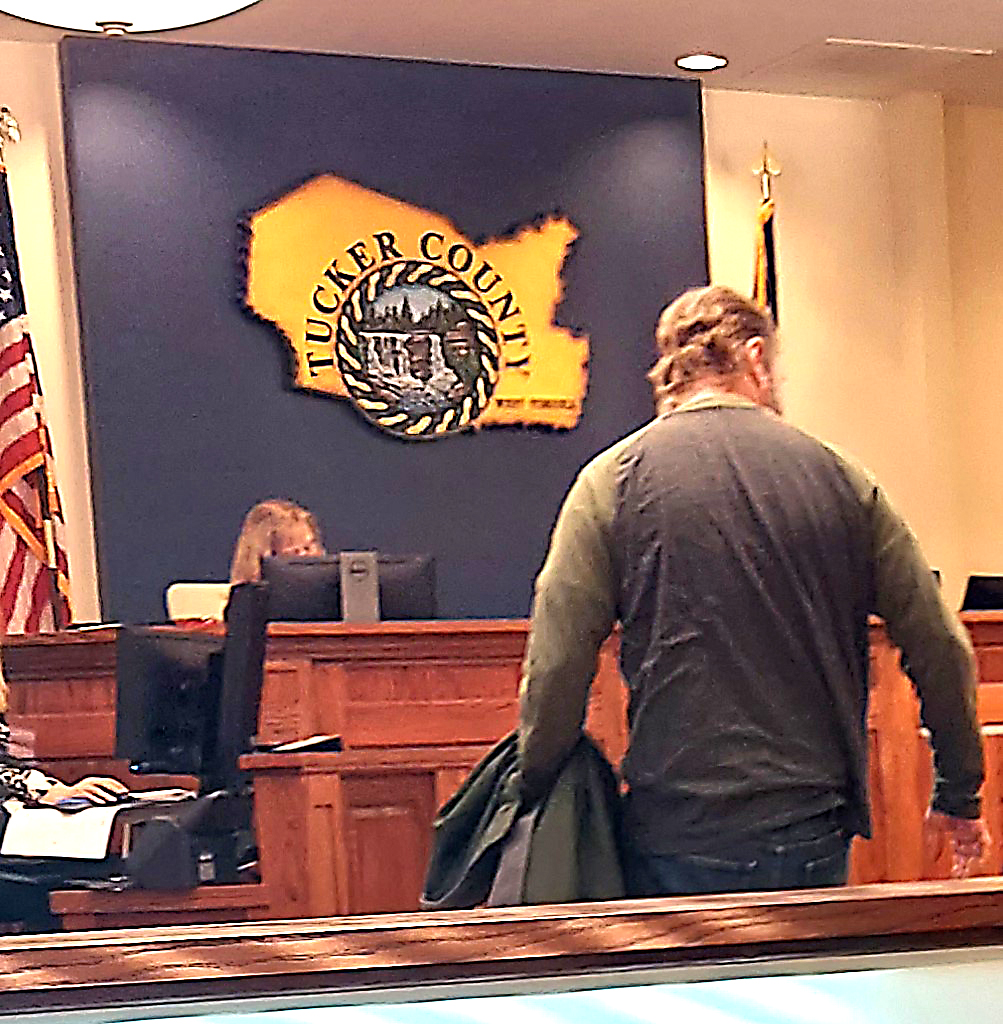 Myers was charged with possession with intent to deliver (felony), reckless driving (misdemeanor), and driving on a revoked license for a previous DUI (misdemeanor). Myers is accused of possessing over $5,600 worth of methamphetamine (meth) with the intent to distribute. The charge carries a one-to-15-year sentence and up to a maximum of $25,000 fine. The reckless driving charge carries a five-to-90-day sentence with a $25 to $500 fine. Driving on a revoked license due to a prior driving under the influence (DUI) charge carries a $100 to $500 fine.
On this day in court Myers attorney, Morris, asked the court for a continuous due to Myers' mother being severely ill and in ICU at the hospital. Judge granted the continuous until March 14, 2023. Myers remains out on bond under the supervision of Community Corrections and ankle monitoring.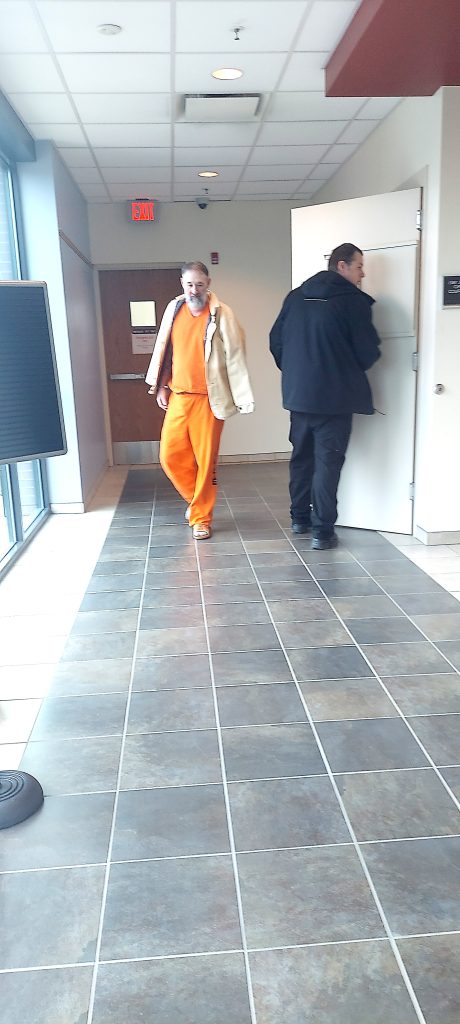 Hebb's public defender defense attorney, Morris, presented a motion to Judge Courrier requesting a reconsideration of the bond Hebb was ordered by the court. Morris argued that Hebb had completed a competency evaluation. Hebb was deemed competent to serve trial for his charges and that some of the delusions Hebb may have been experiencing were perhaps drug induced. Hebb has been charged with one count of wanton endangerment.
On Monday, Sept. 26, 2022, Deputy B.M. Gidley along with Chief Deputy Sigley responded to a 911 call from Perry Hebb the father and Louise Hebb the mother.  The father advised and stated that J. Hebb shot three times inside the house while sitting on a chair located next to the front door of the house.  The father was standing next to J. Hebb trying to get him to put the weapon down. J. Hebb had allegedly also been threatening to go shoot people in Davis.
Morris stated that J. Hebb's bond was set at a $7,500 cash bond and motioned to Judge Courrier to modify the bond. Morris said, "A motion to modify was filed with the Magistrate Court, but the court had some reservations due to a reasonable concern for safety." Morris explained that the family has been taking care of J. Hebb's bills while he was being detained for the past four months. J. Hebb has been employed in the past and Morris argued that he should not have any issues finding employment running heavy equipment if he could be released on a modified bond. 
Morris also argued that J. Hebb has had no contact with drugs since his detainment and was willing to comply with whatever the court deemed fit.
Wilkins then argued for that while J. Hebb was considered by many as a good person and came from a good family his increased drug induced paranoia was a risk to public safety. Wilkins said, "Public safety is number one priority." Wilkins stated during his heighten bouts of paranoia J. Hebb had covered all windows in the house to prevent anyone from looking in and had holes in the ceiling where he was searching for wires that were allegedly placed so someone could spy on him. 
Wilkins stated that the house was in total disarray and upon further search of J. Hebb's residence a crossbow and two live pipe bombs were discovered. The bomb squad had to be dispatched to the residence. The gun in question that was used to fire three shots in close proximity to his parents was reported to have been modified and the ATF is looking into the firearm. 
The proposed bond modifications proposed by Wilkins included J. Hebb report to and monitored by Community Corrections with drug testing on a regular basis.
The question of whether there may still be firearms or weapons in the house was raised. L. Hebb testified to the judge that as far as she knew that were no more weapons in the house. She also stated that weapons found during the search of the premises were handed over to the Tucker County Sheriff's office. 
Mrs. Hebb further stated that she has had no contact with her son since he was arrested, but her daughter had talked to him and passed the information along that J. Hebb sounded more like himself on the phone.  She also stated that she would except any decision the court decided and said, "We want to help him all that we can."
Judge Courrier agreed that the incident was out of character for J. Hebb and agreed to allow modifications to the bond. Instead of being a cash only bond other forms of bond would be accepted with the condition that J. Hebb report to Community Corrections, follow their guidelines and agree to drug testing at their discretion. He would also be place on house confinement with a GPS tracking device while being allowed to be released for work contingences.  There are to be no firearms, weapons, explosives, crossbows, or anything considered deadly other than regular household items like kitchen knives."
No further court date was set.
All individuals are presumed innocent until proven otherwise in a court of law.