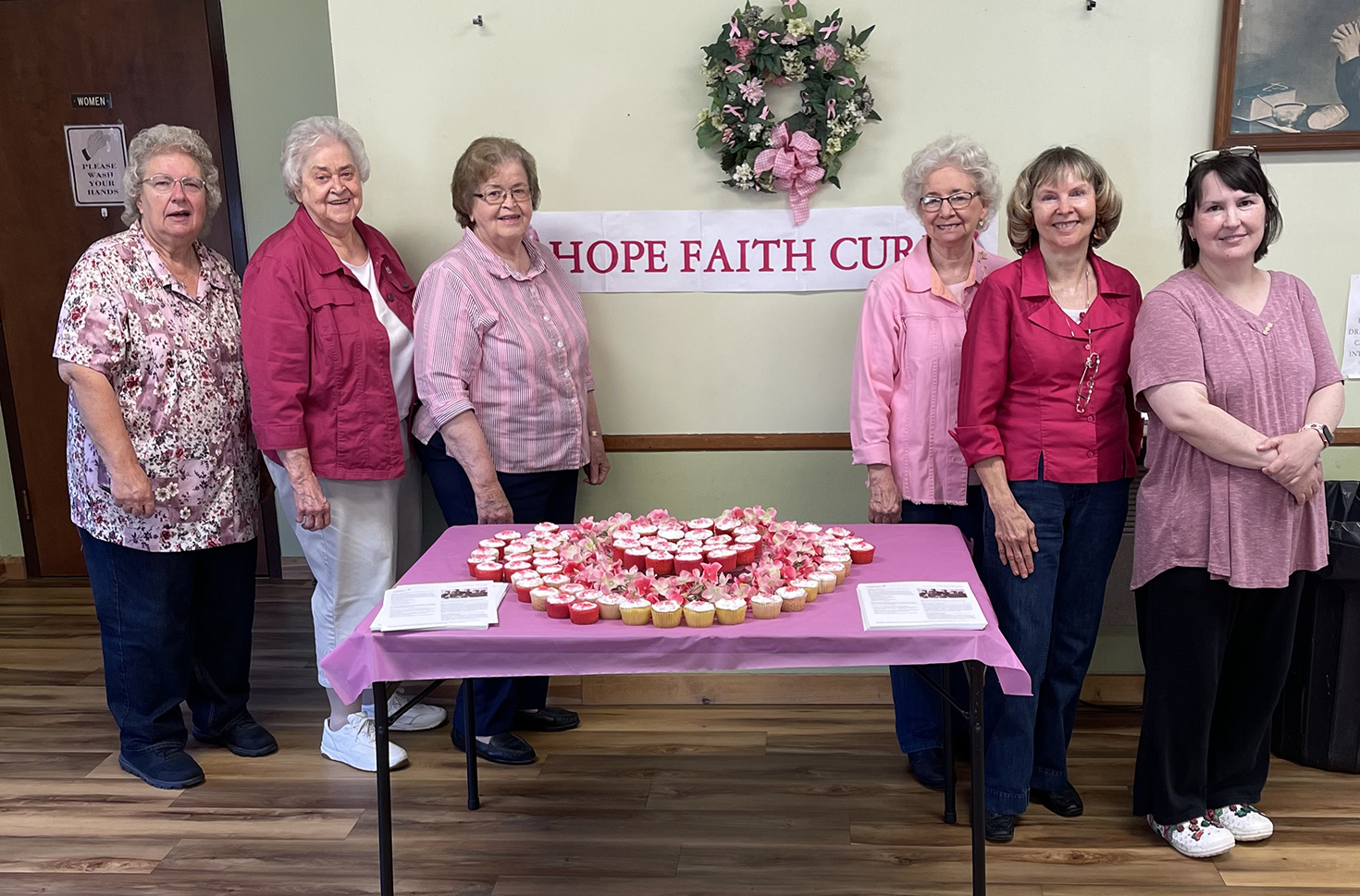 In recognition of Breast Cancer Awareness Month, the Tucker County Community Educational Outreach Service ladies met with the Tucker County Senior Citizens at the Parsons center on October 3, 2023.  Tim Turner, Senior Citizens Executive Director, welcomed everyone and led the Pledge of Allegiance.  Kenny Knotts gave the opening prayer.
Mike Rosenau, Tucker County Commissioner, read the West Virginia Proclamation designating October as Breast Cancer Awareness Month.  The proclamation was provided by Marcy Evick, Deputy Program Assistant from the Extension Office.  Linda Bonner from the senior center provided a wreath as part of the decorations in honor of survivors and Sharon Daniels provided pink decorated cupcakes for all who attended.  CESO's attending were Eleanor Nestor, Sylvia Rosenau, Sharon Daniels, Jean Morrison, Glenda Lipscomb, and Marcy Evick.
For information concerning the CESO's, please call the Extension Office at 304-478-2949.  For information concerning services of the Senior Center, please call 304-478-2423.  The Parsons Senior Center is hosting a Halloween Party starting at 10:30 a.m. on October 26, 2023, costumes are encouraged and seniors are welcome to join the fun and stay for a "Spooky Cooks Choice" lunch.