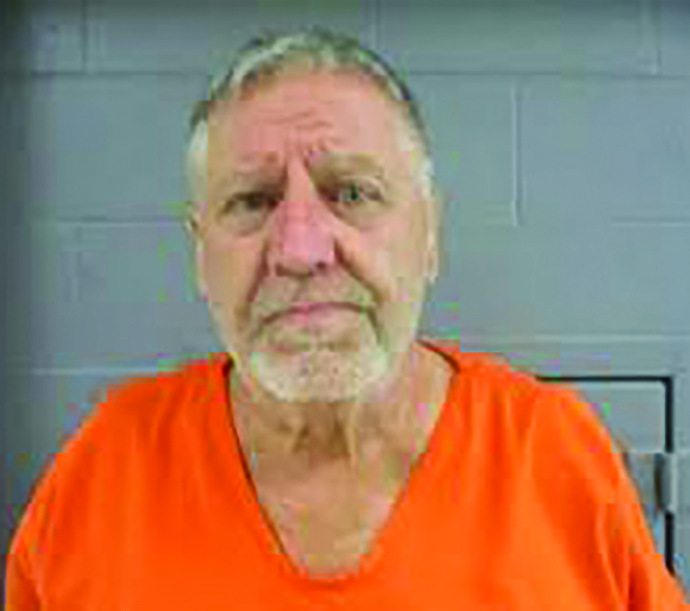 By: Lydia Crawley
The Parsons Advocate
Robert Tennant appeared before Judge Courrier of the 21st Circuit Court of West Virginia at the Tucker County Courthouse in Parsons.  The appearance followed a Grand Jury Indictment for First Degree Murder.  Tennant is accused of the shooting death of his brother, Edward, in April of 2023.
A motion by Defense Attorney Brent Easton to revisit bond was heard by the court.  Tucker County Prosecuting Attorney Savannah Hull Wilkins was strongly opposed to Tennant being released on bond.  According to Wilkins, were Tennant to be released, he would only have his residence to return to which is next door, and within walking distance, to the home of the victim and the victim's widow.  "The State remains strongly opposed to that motion," Wilkins said.
Judge Courrier denied the bond motion.  "It can always be revisited if anything changes," Courrier said.
At the Call Back, Tennant appeared in person and was transported from the Tygart Valley Regional Jail and Correction Facility.  Judge Courrier asked Tennant if he had any questions about the Grand Jury Indictment and Tennant said he did not.  His attorney verified that Tennant had received a copy of the indictment.  There was no reading of the indictment at the trial.  Courrier also informed Tennant that if convicted, Tennant could face a potential life sentence.
Attorney Easton made a request for a Competency and Criminal Responsibility evaluation for Tennant.   The court approved the request.
Wilkins said that witnesses would be appearing at trial.  Attorney Easton said he, "anticipates a decent amount of discovery" with the case.
Tennant's next appearance in court will be on December 8 pending the competency evaluation.  Motions from the State anticipated to be included at the appearance include an Admissibility of statement and 911 statement.  
No trial date has been set as of yet and there is no schedule for the competency evaluation.  Should the evaluation not be completed in time for the next appearance, Judge Courrier said the appearance would be rescheduled for a later date.
Tennant is presumed innocent until proven guilty in a court of law.