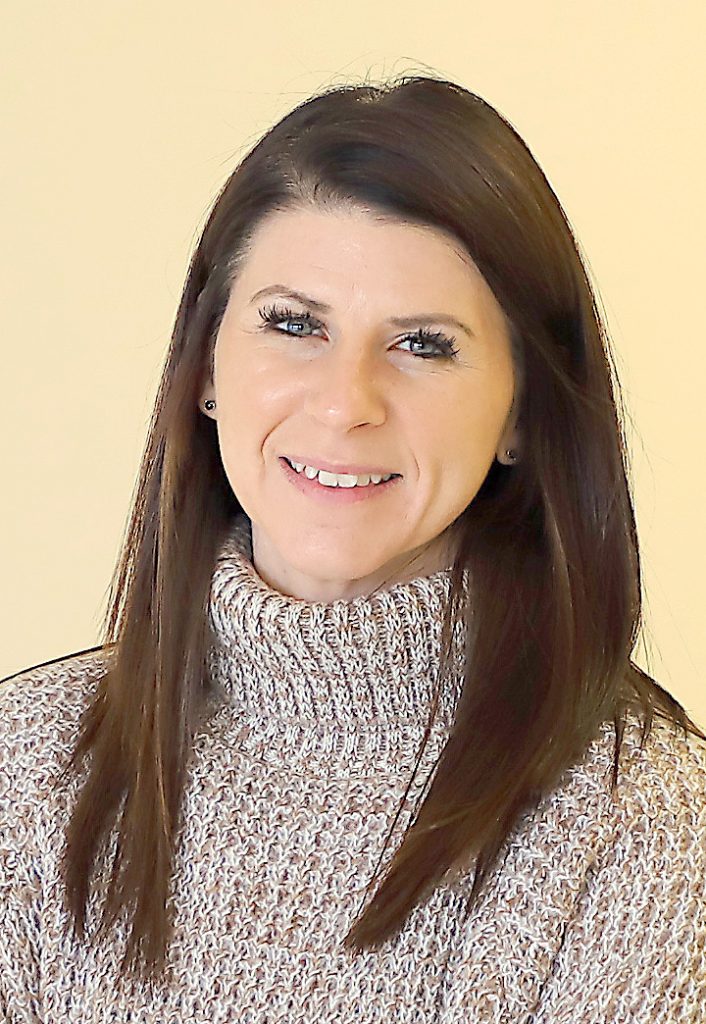 MOOREFIELD, W.Va. – Tiffany Sentman is the new student program advisor at Eastern West Virginia Community and Technical College, promoted from student services coordinator.
A resident of Petersburg, WV, her entire life, Sentman lives with her husband, Stanley. "He keeps me grounded," she said, "I couldn't ask for a better partner." They have three children, Acacyah, Addylin, and Kaisyn, and two cats, Nora and Nellie.
Sentman graduated from Potomac State College in 2006 with an associate in pre-social work. "I decided on a whim in 2017 to go back to school for something completely different; business," she said. In 2020, Sentman graduated from Eastern WVCTC with two associate's of applied science, one in accounting and the other in business management. Currently, she is working on her bachelor of applied science in business management, which she will complete in the Spring of this year.
In her free time, Sentman likes to shop, go to the gym, binge Netflix documentaries, and read. "To me, the best thing I can do is sit on the couch under a heated blanket and watch a good show," she says, "I am fascinated with the 'unknown'; I think I have watched over a thousand hours of documentaries."
Sentman has worked at Eastern for two years and considers the best part of the job to be seeing students succeed. "The smiles on their faces keep us going in the Student Services department," said Sentman, "I enjoy coming into work every day and not knowing who I get to see or talk to during the day."
Going forward, Sentman hopes that everyone sees the importance of higher education. High school students in the surrounding area can take college classes at a reduced rate. They get the opportunity to earn their associate's degree while also receiving their high school diploma. "The fact that this is accessible, even in our area, and that everyone can utilize it, is great," she says, "education is something that nobody can take from you; it is always yours."
Eastern West Virginia Community and Technical College, based in Moorefield, serves six counties in the Potomac Highlands of West Virginia and offers academic programs and workforce training. Learn more about Eastern at https://easternwv.edu
#