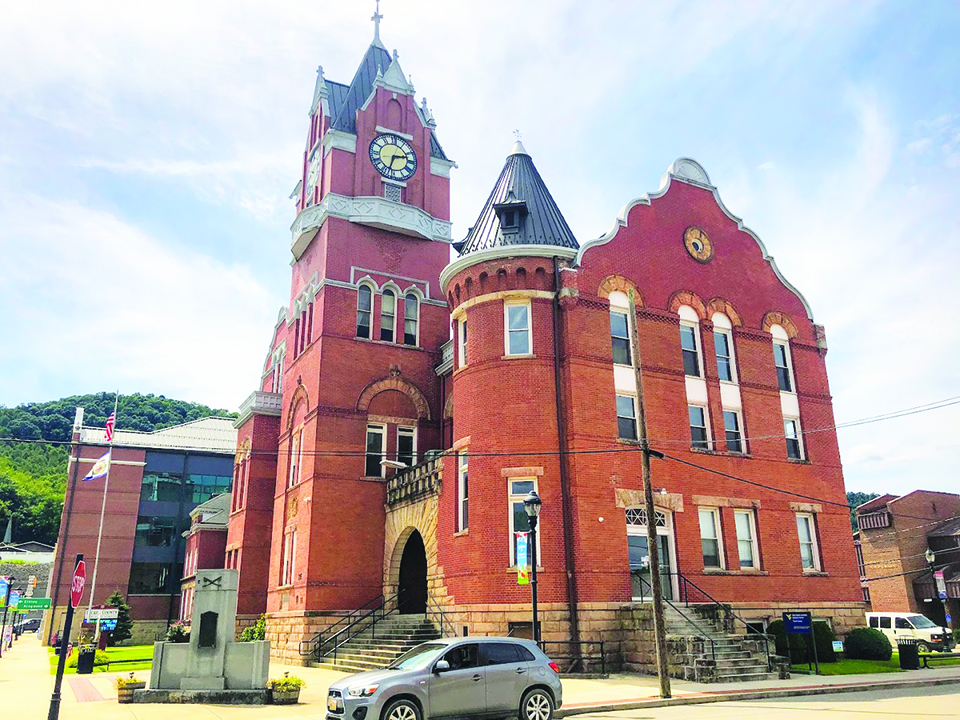 By: Lydia Crawley
The Parsons Advocate
Nathan Stoop was indicted on four counts by a Tucker County Grand Jury.  Stoop appeared before Judge Courrier of the 21st Circuit Court of West Virginia on October 16th at the Tucker County Courthouse in Parsons.  Stoop was represented by Attorney Timothy Prentice who appeared via telephone for the Call Back Hearing.
The Defense waived the reading of the Indictment at the hearing, but Stoop was informed by Judge Courrier of the charges the Indictment included.  The Grand Jury, according to Judge Courrier, returned an indictment on four counts: two counts of Strangulation, one count of Unlawful Restraint, and one charge of Domestic Battery. 
Judge Courrier outlined the possible sentences each count entailed should Stoop be convicted.  The Strangulation counts carry a 1-5 year sentence each and a possible fine of up to $2,500.  Unlawful Restraint comes with a one year possible sentence and up to $1,000 fine.  Domestic Battery  may come with a 12 month sentence and up to $5,000 fine.  
According to Prosecuting Attorney Savannah Hull Wilkins, witnesses will not appear in the case at trial.  Judge Courrier said the Grand Jury minutes would not be supplied based on the fact.  
Wilkins said the misdemeanor charges were dismissed.  Wilkins also requested a $10,000 cash assurity and a no contact order, as well as a Criminal Disposition Report be completed on all charges.
Attorney Prentice spoke of the character of the Defendant.  "I have known Nathan Stoop for decades professionally," Prentice said.  "He's never been in trouble.  Anyway, to my knowledge he has been a stand up person."
Prentice said Stoop had cooperated willingly with authorities.  "He willingly gave up his address to be served and showed up today of his own accord without being served."
Prentice said his client was not a flight risk.  "He's not a flight risk," Prentice said.  "He is no danger to the public.  He is certainly no danger to anyone."
According to Prentice, his client is no danger to the victim, either.  "He is no danger to the alleged victim," Prentice said.
Prentice mad a bail request of the court.  "I would request 90% PR with 10% going to the Court so that he could get his money back.  Any terms set by the court, he's willing to do that."
According to Wilkins, the case was witnessed by a third party neighbor with no real connection to the household.  Wilkins said the witness saw bruising across the victim's body and heard the victim call for help.   The alleged ingestion of mushrooms was also a factor in the incident and requested Community Corrections supervision due to the drug use.
Judge Courrier ordered a $10,000 bond with $1,000 posted in cash and the rest Pretrial Release.  Judge Courrier further ordered no contact for the victim and victim's family, as well as a Community Corrections evaluation.  Stoop posted bond at Court.
Stoop was scheduled to next appear on November 15th for a status hearing.  Stoop is presumed innocent until proven guilty in a court of law.