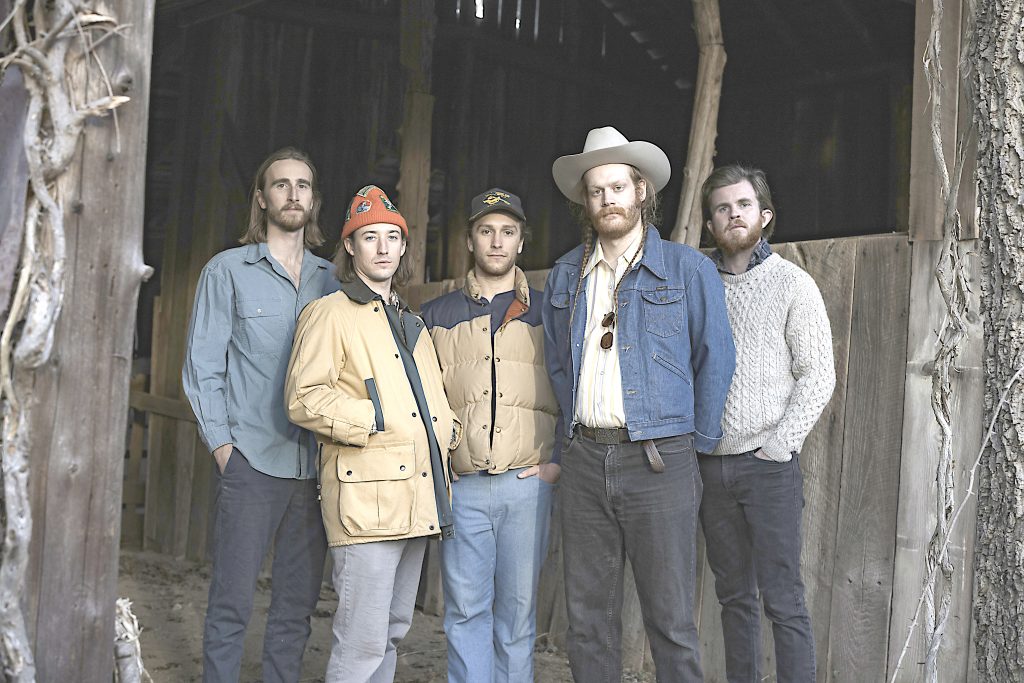 The Wilson Springs Hotel are a high-powered country and bluegrass outfit based out of Richmond, Va. The band combines tones of traditional country and western swing, bluegrass, folk, and rock to create a unique sound that is simply their own.
Wilson Springs Hotel will take the stage at 5:30 p.m. Saturday, July 1 in the old bank parking lot in downtown Thomas to entertain Mountaineer Days attendees.
In two and a half short years, The Wilson Springs Hotel went from Sunday afternoon's in the corners of breweries to main stage festival performances. It's not a climb many are able to make, especially in such a short burst. When read, that information makes you wonder how or why a band was able to make that jump so fast, while others have been playing the same shows and trying to reach the same stages for so much longer. 
But standing under the lights of the main stage at Shakori Hills Grassroots Festival in Pittsboro NC, it only took one song to understand; their music is meant for the big stage. 
The Wilson Springs Hotel is a real place; a 1700's construction property nestled in between the hills of the Shenandoah Valley that often housed the wounded and ill who healed at the sulfur springs nearby. It is now owned and resided in by a close friend of Jacob Ritter, the band's songwriter and leader. "We played together in the first band I was in. It felt like a nice homage to the beginning of my musical performing experience and to the place I call home."
Fast forward to 2020, at the bitter end of a lost relationship and a COVID-foiled plan to move north to Canada, the first Wilson Springs Hotel songs were written. Those songs tell the story of traveling through the end of that relationship. The first, self-titled, album came out in October of 2021 just after the bands first tour. This album would be the backbone of their first full year on the road in 2022. 
Their second album, "Old Thoughts and Memories" was released in April of this year. 
"The first album captures the original influence of this band, and was recorded in a session fashion; writing in the studio one song at a time with outside musicians," said Sebastien Richard, bassist. "This second record was written on the road as a group and we recorded the majority of it live in studio. I think it really captured who this group of musicians is and the energy we bring to the live show."
Those 10 songs take you through a variety of genre and influences, while maintaining that watermark-like sonic fingerprint great bands posses. They are distinctly Wilson Springs songs. 
They take you on a journey through slow & somber crooner country, to rippin' honky tonk, to hard hitting indie rock, thru almost psych-rock like guitar tones, and back again. Ritter's voice tells a story through all of those varying energies; one of heartbreak, hard truths, putting yourself out there even though you know it could hurt.