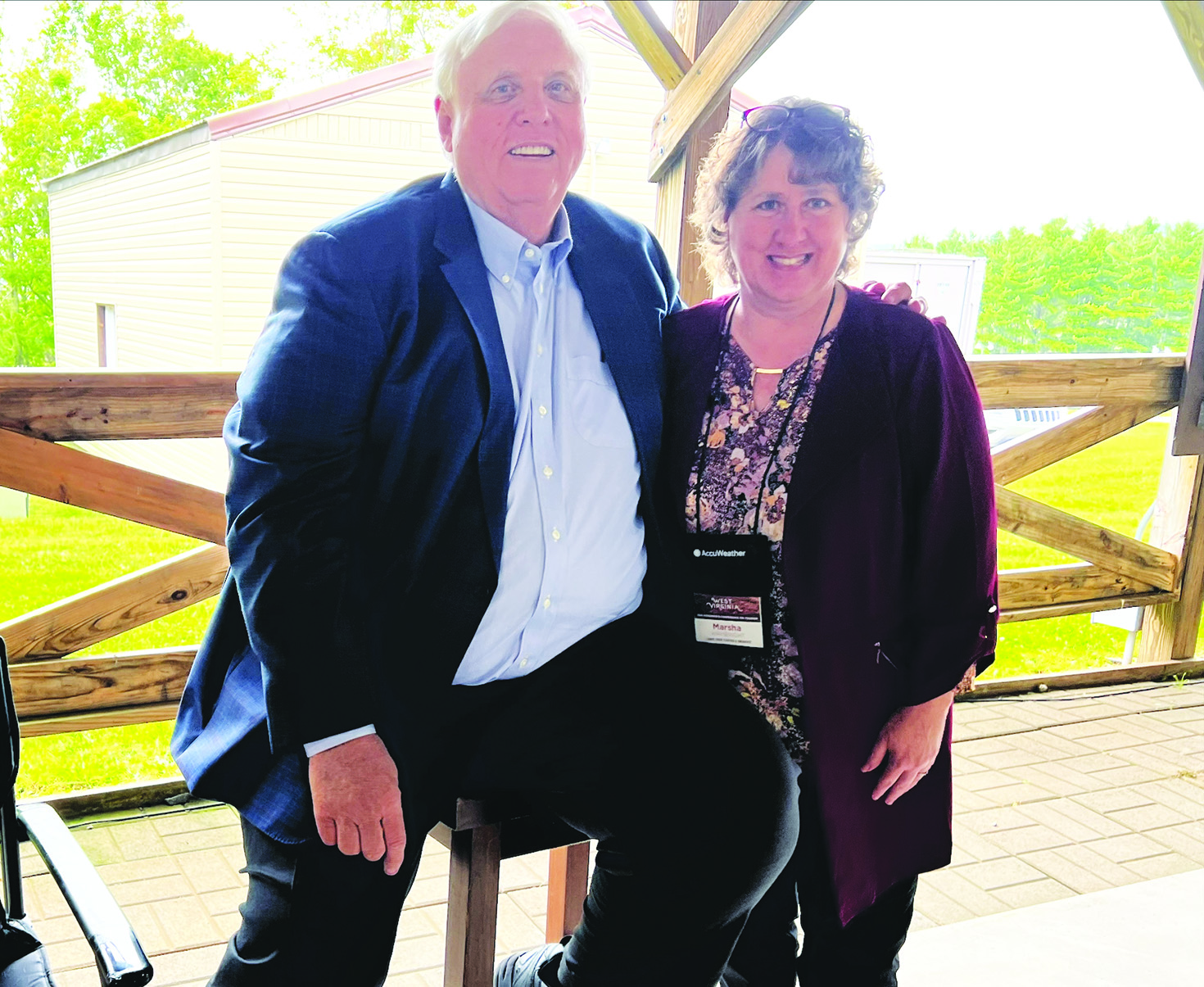 Jenningston, WV – West Virginia has just celebrated its best tourism year to date, with the 2022 economic impact exceeding $7 billion. Marsha Waybright, operates 3 West Virginia businesses – Laurel River Club Bed & Breakfast, Laurel Fork Farm and the West Virginia School of Traditional Skills – which have had a large role in making this happen. She was recently one of several speakers at the West Virginia Governor's Conference on Tourism. Her Laurel Fork Farm and West Virginia School of Traditional Skills was an official stop on a conference sponsored Scavenger Hunt where visitors saw a short bird of prey presentation by the Laurel Fork Falconer and miniature therapy horse handler Kendra Waybright when visiting the 200-acre farm nestled on the edge of the Monongahela National Forest. 
Held on September 10 -13 at Canaan Valley Resort in the Potomac Highlands region, the conference provided education and networking opportunities for tourism professionals of all backgrounds to collaborate on different tourism projects across the state. Governor Jim Justice said that West Virginia "has so much to offer from a tourism standpoint, it's off the chart." 
The governor credited many local businesses with the current economic success of tourism in West Virginia but placed an emphasis on small businesses, like the ones Waybright operates. She said the main motivation behind creating a Bed & Breakfast was "not only to preserve the house, which is the last house left standing from the town of Jenningston, but to also preserve the rich history of the town." In just three short years, she has had people from more than 40 countries and 41 states; has a 9.5 out of 10 star rating from Booking.com; a 4.97 out of 5 star rating from Airbnb; and has received the Superhost award every year since opening. She was also recently awarded the 2023 West Virginia Women in Agriculture Award at the West Virginia State Fair. 
Waybright said she "attributes most of our success from something my grandmother passed on to me. Like most West Virginias, she was blessed with a heepin' helpin' of hospitality and I watched her take care of people my whole life. You couldn't go to her house without eating something. She was always cooking and always serving." And Waybright gets help from every member of her family, especially with the West Virginia School of Traditional Skills, which she founded "in order to help people reconnect to nature and farm life." Her son, Collin, is the youngest Master Class Falconer in the state of West Virginia and his wife, Tiffany, is a photographer. Her oldest daughter, Kendra, trains cattle and horses to use for therapy work, while youngest daughter Josie trains cats, bantam chickens and rabbits for therapy use. Waybright and her husband, Kendall, "teach everything from birthing to butchering animals, planting, harvesting, and preserving food." 
Waybright is a certified dog trainer and also trains service and therapy animals. She hopes to visit nursing homes and other venues with animals to provide comfort and aid to those with physical or mental health conditions. Businesses such as these three are the state's backbone, and contribute to making Tourism successful. As property manager of the Laurel River Club Bed & Breakfast, "my family and I have followed our passions with our focus on agritourism and education for the Bed & Breakfast and other businesses. That's who we are, what we are good at. Find your passion and incorporate it into a place you love." The Waybrights truly love West Virginia. 
For more information about the Laurel River Club B&B and surrounding farm, upcoming classes through the West Virginia School of Traditional Skills, information on service animal visits, or to book a stay, please visit www.lrcbnb.com or call (304) 402-7095. Find more info on Facebook, Instagram, TikToc and YouTube.