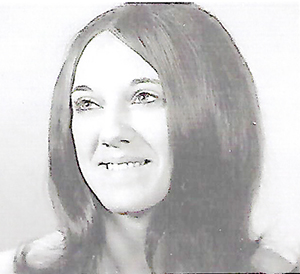 Anita Frazier, 67, of Ada, OK, passed away Sunday, March 28, 2021 after a long and courageous battle with cancer.
Anita was born Oct. 24, 1953 to the late Charles and Anna Varner Lawrence.  On Sept. 15, 1995 she was married to Truman Frazier who preceded her in death in Nov. 2018.
She is survived by son Bryan Shumard of Las Vegas, NV, daughter Melissa (Ray) McQueston of Ada, OK, grandson Gage McQueston and granddaughter Macy McQueston, sisters Jane (Sherley) Ends of Parsons, Beverly Dravenstott of Hambleton, nephews Billy (Tracey) Shepherd, Cumberland, MD, Richard (Carla) Shepherd, Ridgley, WV, Danny (Stacey) Ends, Parsons, Mike (Anita) Ends, Elkins, Evan Dravenstott, Hambleton, nieces Casey Dravenstott, Hambleton and Ryan Lower.
Preceding her in death was brother, Alvin Lawrence, sister, Karen Kimble, nephew, Chris Ends, niece, Kim Middleton, brother-in-law, Keith Dravenstott and sister-in-law Linda Lawrence.
A private service was held on Wednesday, March 31, 2021 in Ada, OK.