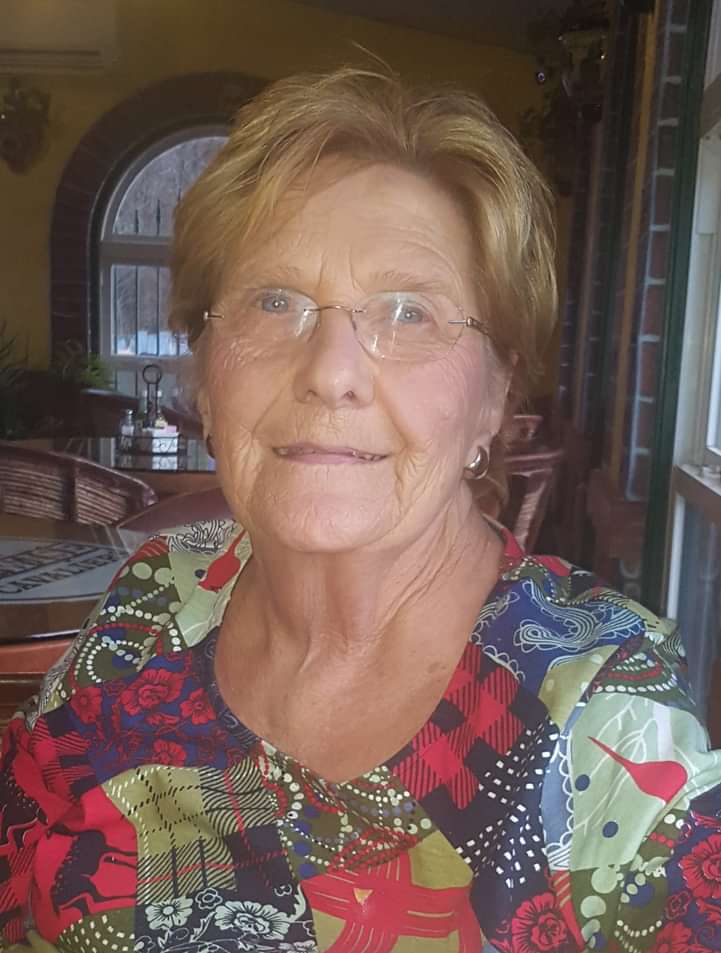 Barbara Ann Saboites, 84, entered into the hands of her Heavenly Father on Friday, September 3, 2021. Barbara was a friend to many and loved by all who knew her. She had a strong faith in God. Barbara was the daughter of Polish immigrants. She attended the St. Anthony Catholic Church, Norton, VA and St. Mary Catholic Church, Coeburn, VA. She was a 1955 graduate of Thomas High School, Thomas West VA, and attended Fairmont Business College in Fairmont, West VA.  She worked as a secretary and bookkeeper at Monongahela Power Company, Parsons, West VA and St. Anthony Catholic Church, Norton, VA.
Barbara was predeceased by her husband Charles, her parents, Steve and Anna Mendolowski Staron, her daughter Susan Williams and son Mark Saboites, brothers, John Staron, Joseph Staron, Walter Staron, sisters, Mary Fisher, Helen Grance and Kathryn Pawlusiak. She is survived by her loving daughter and caregiver who adored her mother, Carol Saboites of Wise, Virginia; son-in-law Donald Williams of Pineville, Louisiana, granddaughter Katy Williams of Williston, North Dakota, great granddaughter Susann Williams of Williston, North Dakota, sister-in-law Veronica Staron of Dry Fork, West Virginia; special cousins Tom Staron and Nancy Zizunas of Davis, West Virginia and several nieces and nephews. Barbara is survived by special friends, Judy Abbott, Stanley Gazelle, Dorothy Isaac, Carol and Randy Miller, David and Patty Nauss and Family, Randy Blair, Ray Spenilla, Gloria Striker, Brenda, Jibber and Noell Ward, Nancy Winebarger, Scott and Rose Price and a host of other friends. Special thanks from the family to Father Xavier Banasula, Father Eric Baffour Asamoah, Abingdon Ambulance Service, Bristol Regional Medical Center, Dr. Chris Siano, Knoxville, TN, Dr. Maurice Nida, Norton, VA, Norton Community Hospital, Ballad Health Hospice, Southwest Virginia Cancer Center, Dr. Nicholas Cook, Wise Rescue Squad.
At the request of Mrs. Saboites all services will be private and burial will be held at a later date in Mount Calvary Cemetery, Thomas, West Virginia. In Lieu of flowers memorial contributions may be made to Southwest Virginia Cancer Center Patient Assistance Fund – 671 HWY 58 East, Norton, VA 24273.
Please visit www.sturgillfuneral.com to leave online condolences for the family.
Sturgill Funeral Home 1621 Norton Road SW Wise, VA 24293 is in charge of arrangements.