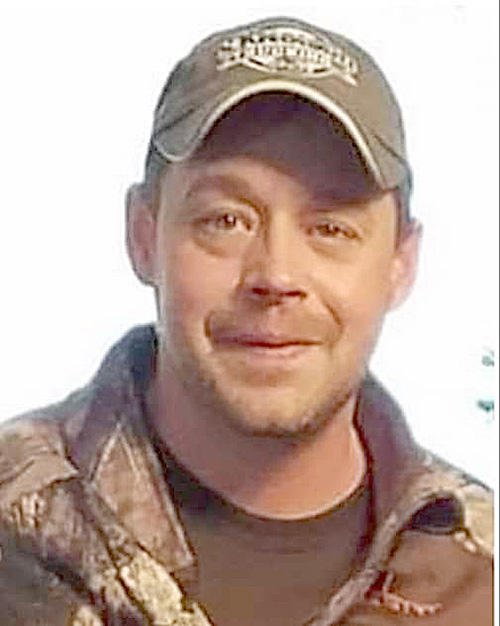 Brian Mitchell Shifflett, age 34 years, a resident of the Dry Fork Community, Hendricks, WV departed this life early Saturday morning, January 18, 2020 as a result of injuries sustained in a 4 wheeler accident.
He was born Sunday, June 2, 1985 at Elkins, WV a son of Douglas Kirk Shifflett of Hambleton and Victoria White Fitzgerald of Bowden.  Also surviving are his stepmother, Marilyn "Dian" Pennington Shifflett of Hambleton; his step father, Larry Rayburn of Bowden; his companion, Christina Dawn Nelson of Hendricks; one son, Coleman Reed Johnston Shifflett of Hendricks; two stepsons, Jacob Shane Johnston of Canaan Valley, Denver Troy Nelson of Onego; one stepdaughter, Marie Elizabeth Johnston of Canaan Valley; two step grandchildren, Paisley May Lambert, and Avalene Jensen Johnston; his maternal grandparents, Doris and Benny J. Snyder of Harman; three brothers, Josh Keith White and wife Jerdina of Arbovale, Douglas Kirk Shifflett II and wife Marlena of Harman, twin, Christopher Alex Shifflett and wife Natisha of Canaan Valley; one nephew, Jase Douglas Shifflett; one niece, Madison Claire Shifflett;  a special friend, Kermit Bennett; and several aunts and uncles.
Preceding him in death are his paternal grandparents, Clarence Edward and Mildred Sue Shifflett and his paternal step grandmother, Margaret Shifflett.
Brian attended the schools of Elkins and was a graduate of Harman High School with the Class of 2004.  He was a Heavy Equipment Operator for Kokosing Construction Company.  He was a member of the Operating Engineers Local # 132, the Pythagoras Lodge # 128, A.F. & A.M. and attended the Riverview Chapel Church at Porterwood.  He enjoyed being with family and friends, hunting, fishing, being outside and operating his own sawmill.  He was a hard worker, liked to sit and pick his banjo, and was very artistic.
The family received friends at the Lohr & Barb Funeral Home of Elkins from 4 to 8 p.m., Wednesday.  Final Rites were conducted at the funeral home, Thursday, January 23, 2020 at 11 a.m..  The Rev. James Snyder officiated and interment followed at the Elkins Memorial Gardens on the Country Club Road, Elkins, WV, where the Pythagoras Lodge # 128, A. F. & A. M. conducted Masonic Graveside Rites.  The Lohr & Barb Funeral Home was in charge of the arrangements for Brian Mitchell Shifflett.  Condolences may be expressed to the family at www.lohrbarbfuneralhome.com