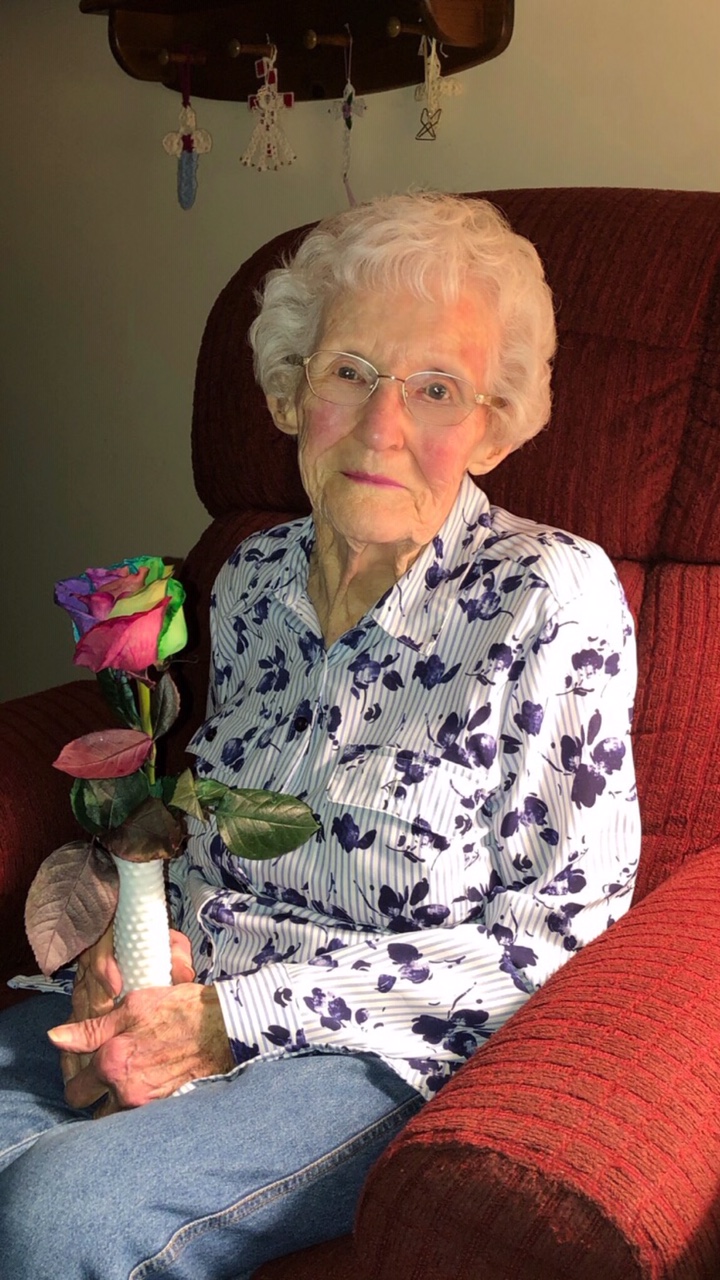 Carolsue Lindsey Roberts Carr, age 91 years, a resident of Hendricks, WV departed this life Saturday, November 23, 2019 at Hendricks, WV.
She was born Tuesday, May 29, 1928 at Hendricks, WV, a daughter of the late Charles Ashton and Mildred Alice Lindsey Roberts.  On November 20, 1946 at Oakland, MD, she was married to Don Harper Carr, who preceded her in death March 24, 1997.
Surviving are two sons, James Ashton Carr and wife Rita of Pickerington, OH and Jeffrey Allen Carr and wife Vicky of Connersville, Indiana; one daughter, Nancy Jo Whittaker and husband Mark of Hendricks; one sister, Mary Mildred Bowley of Hendricks; eight  grandchildren, James Ashton Carr, II, Debbie Neisius, Patrick Duckworth, Johanna Curry, Roseanne Carr, Susan Dilly, Charles Ketterman, III and Katie Mullenax; and ten great-grandchildren, Phoebe Lu  Curry, Kai Carr, Seth Evans, Riley Evans, Charles Ketterman, IV, Annie Ketterman, Ashton Lycliter, Madison, Colton and Morgan Neisius.
Preceding her in death are one son, John Austin Carr; three brothers, Charles Allen Roberts, Donald Richard Roberts, Sr. and Frank Dale Roberts; two sisters, Isabelle Lucille Flanagan and Doris Jane Curliss; and a Aunt and best friend, Betty Sue Lake.
She was in the first graduating class of Hamrick Grade School and a graduate of Parsons High School with the class of 1946.  She had worked in her Fathers Store at the old J.E. Poling Building in Hendricks, where she met her husband.  She was a homemaker and a loving Mother and friend.  She served as a Board Member of the Tucker County Board of Health in which she took her husband's place at the time of his death in 1997, and served there until her death.  She was a volunteer at Cortland Acres and was always helping other people.  Carolsue loved her neighbors, she loved all people, especially her children and grandchildren.  She was a member of the United Methodist Church of Hendricks and of the United Methodist Women's.  She was a member of the Liberty Rebekah Lodge #95 of Parsons. She was a member of the P.H.S. Alumni Association and recipient of the P.H.S. Hall of Fame Award.  She took great comfort in reading her bible, her favorite passage was John 14, 1 – which says, "Let Not Your Heart Be Troubled".  Great comfort was bestowed upon Carolsue through her closeness achieved through reading the Lord's scripture.  So much so that she carried the above verse in her pocketbook at all times.
The family received friends at the Lohr & Barb Funeral Home of Parsons on Saturday, November 30, 2019 from 11 a.m. to 1 p.m.  Final rites were conducted at the funeral home on Saturday at 1 p.m.  Pastor Susie Metzner and The Rev. James Snyder officiated.  Cremation followed.  The Lohr & Barb Funeral home was in charge of the arrangements for Carolsue Lindsey Roberts Carr.  Condolences may be expressed to the family at; www.lohrbarbfuneralhome.com.