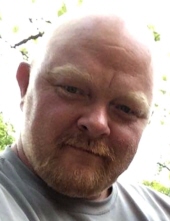 Charles "Chuck" Herbert Phillips, 43, a resident of St. George, passed from this life Wednesday, November 27, 2019, at home. He had been in his usual health and death was unexpected.
Chuck was born Thursday, October 14, 1976, in Youngstown, OH, a son of the late Charles Thomas Phillips and Gertrude Frymyer Phillips who survives in St. George.
Also left to cherish Chuck's memory is his son, Levi Owen Phillips of St. George, two sisters, Marie Turley of Ripley and Debbie Jones and husband, Roger, of Hambleton, one brother, Larry Phillips and wife, Linda of Hambleton, and several nieces and nephews.
Preceding Chuck in death besides his father, was a sister, Dessie Darlene Phillips.
Chuck was a graduate of Tucker County High School.  He had worked at Statewide Granite and Vault and for Garrett Mine Supply as a mechanic.  He enjoyed country music, hunting, fishing, and being outdoors.  He loved his son and spending time with him.
The family will receive friends at Hostetler Funeral Home on Thursday, from 11 a.m. until 12 noon, the funeral hour.   Rev. Pat Cassidy will officiate, and interment will follow at Collett Cemetery in Hambleton.  The Hostetler Funeral Home has been entrusted with the arrangements for Charles "Chuck" Herbert Phillips.  Send online condolences to the family at www.hostetlerfuneralhome.com.