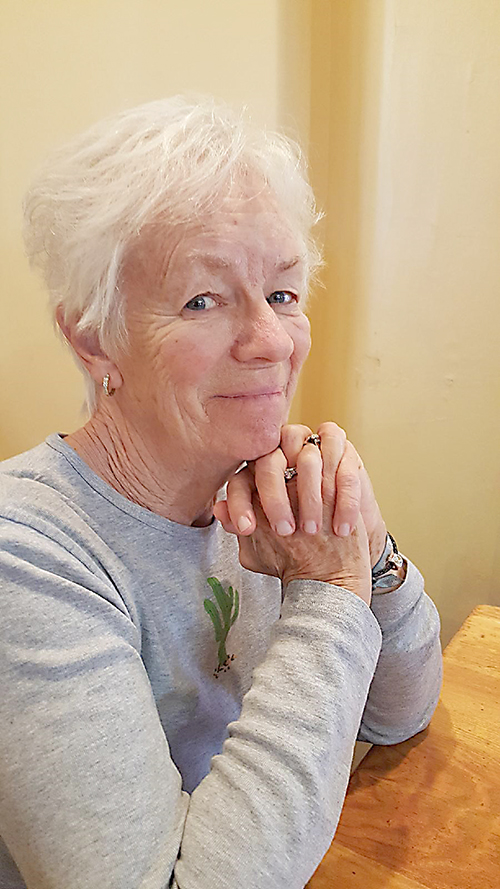 Donell Ridgway Lee McCoy, age 79 years a resident of Parsons, WV, departed this life Friday, March 5, 2021 at her home, surrounded by her loving family and under the care of Mountain Hospice.
She was born Friday, November 21, 1941 at Parsons, WV, a daughter of the late Harry Dale Ridgway and Ruth Kalar Ridgway.  She was formerly married to David Lee, who survives.  On February 11, 1989 at Parsons, WV, she was married to her loving husband and soulmate Kenton Lee McCoy, who survives.
Also surviving are one son, Todd David Lee and wife Cathy of Blackman Heights; one daughter, Heather Lee Powell and husband Steven of Westminster, MD; three step daughters, Leesl Warren and husband Robert "Bob" of Erie, PA, Donya White and husband Tommy of Elkins and Kerry McCoy of Erie, PA; two sisters, Ann Sligar and husband Greg of NC and Rebecca Derk and husband Jim of Montrose; nine grandchildren, Sheree Quattro and husband Brian, Tayler Lee, Evan and Alexandra Powell, Riley and Noah Warren, Dylan and Isabella and Gavin White.
Preceding her in death is one daughter, Brenda Donell Lee.
She was a graduate of Parsons High School with the class of 1959.  She was a graduate of Davis & Elkins College with a bachelor's degree in business and a minor in psychology.  She worked at Davis & Elkins College in Admissions for twenty-nine years.  She was a member of the Parsons Presbyterian Church, where she served as organist.  She was a member of WV Watercolorist Society, Seneca Trail Art Guild of Elkins, spent a lot of time with her husband travelling to Art Workshops in Sedona, AZ, Lake Norman, NC, Boone, NC, Santa Fe, NM, and many others.  She was very active in the Tucker County Arts Spring.  She loved art and enjoyed reading.  She was a very generous and humble lady.  Her grandchildren adored her and she adored them.
Due to COVID 19 a private family service will take place.  The Rev. David Shaffer will officiate and interment will follow at the Parsons City Cemetery at Parsons.  The family suggests that expressions of sympathy be in the form of contributions to; St. Jude Children's Hospital; 262 Danny Thomas Place, Memphis, TN 38105 or Tucker County Arts Spring; PO Box 156, Thomas, WV 26292.   The Lohr & Barb Funeral Home is in charge of the arrangements for Donell Ridgway Lee McCoy.  Condolences may be expressed to the family at: www.lohrbarbfuneralhome.com.