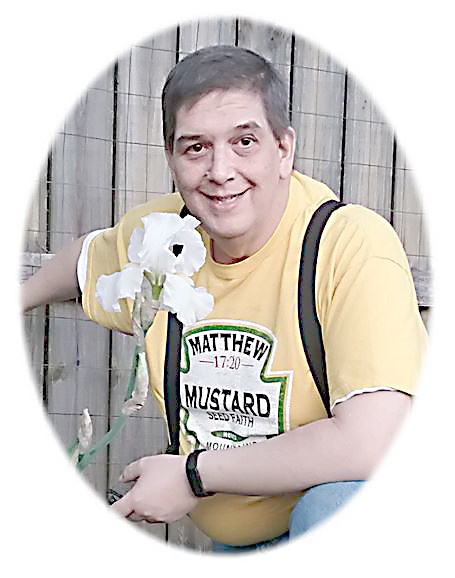 James Calvin Poling, Jr., James Calvin Poling, Jr., 54, went home to be with his Lord and Savior Jesus Christ on Thursday, February 25, 2021 at UAB Hospital in Birmingham, AL, surrounded by his loving wife and three adoring children.  Jim was anticipating having a liver transplant soon, but passed away due to sudden complications from his three year battle with NASH liver cirrhosis.
James was born on July 30, 1966 in Parsons, West Virginia, to James Calvin Poling and Janice Fay Pennington Poling.  Jim married his best friend and love of his life, Diana Lynn Arbogast, on November 16, 1996 in Buckhannon, WV.
Jim was a member of Living Hope Church of the Christian and Missionary Alliance in Huntsville, AL.  He was an Amateur Radio operator and proudly carried on his granddad's call sign, K8VWO.  He graduated from Tucker County High School in 1984.  He received his Associates in Applied Science degree in Computer Science from Potomac State College in 1986 and his B.A. in Computer Science from Alderson-Broaddus College in 1988.
At the time of his death Jim had been employed at Huntington Ingalls-Technical Solutions Division in Huntsville, AL, since May of 2018 as a Wide Area Network Engineer.  Prior to that, he was the Sr. Network Administrator at Davis Health System in Elkins, WV, since 2008.  From 1998-2008 Jim was the Network Specialist for WV Wesleyan College and from 1992-1998 was a computer programmer for MPL Corporation, both in Buckhannon, WV.  He was employed at DataServ as a programmer in Chantilly, VA, from 1988-1992.  Jim had also worked as a tour guide for the NRAO in Greenbank, WV, and as a counselor at YMCA Camp Horseshoe.
Jim was a faithful disciple of Jesus Christ and served Him and people with all his heart.  Jim treasured spending time with his family.  He loved studying God's Word and was a wonderful example of what a Christian husband and father should be, leading his family even through his last moments on this earth.  Over the years Jim served as treasurer at both the Elkins Alliance Church and Buckhannon Alliance Church, where he ran the sound and video for a time as well.  He also taught Sunday School classes, was an AWANA leader, a Bible Quizzing coach, and assisted with children's hand bell choirs.  Jim's sense of humor was appreciated by everyone who knew him.  He also enjoyed woodworking, gardening, hummingbird watching, music, cooking, HAM radio, and astronomy.  He was a life-long learner and his vast knowledge was an asset to everyone who knew him.
James is survived by his parents, James and Janice Poling of St. George, WV; his wife, Diana Poling of Athens, AL; one daughter, Sarah Ellen Poling of Huntsville, AL; two sons, Nathaniel "Nathan" Richard Poling and Jonathan Eugene Poling, both of Athens, AL; two brothers, Matthew Poling (Becky) and Joshua Poling (Stefanie), both of Parsons, WV, and many other family members who will miss him greatly.
Details for a memorial service in the coming weeks at Living Hope Church in Huntsville, AL, will be announced on the website of McConnell Funeral Home in Athens, AL, as soon as they are finalized.   They are tentatively scheduled for Saturday, March 13, 2021 at 1:30 p.m. CT (2:30 p.m. ET). You can find the link for Living Hope Church's YouTube channel at the church's website www.livinghopehsv.org as we hope to stream the service.  The family is also considering having another memorial service in Elkins, WV at the Elkins Alliance Church sometime the summer of 2021.
If you would like to honor Jim's memory, please consider donating blood to your local blood bank and becoming an organ donor.  Some of Jim's coworkers have created a GoFundMe campaign to benefit his wife and children to cover expenses in the upcoming months.  If you feel led you may contribute at https://gofund.me/b3064f57.