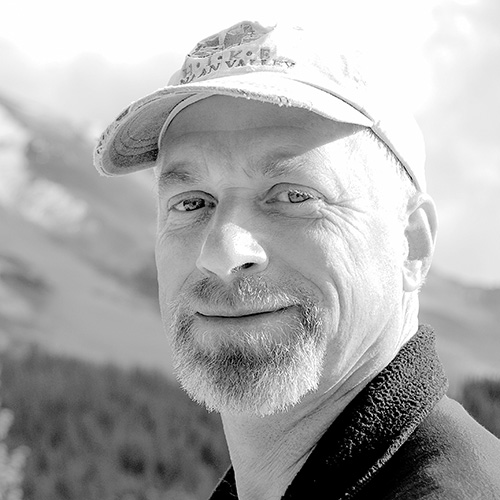 Shortly after sunrise on the snowy morning of January 20, 2020, Eric Fred Erbe of Canaan Heights, West Virginia embarked on his final journey into the great unknown. He left behind his soul mate and beloved wife of 13 years, Victoria A. Weeks. She is joined in the sorrow of his loss by his two loving children, Rebecca Anna Jacobs and David Eric Erbe. He will be missed dearly by his mother-in-law, Sandra Weeks, sister-in-law Rebecca Andre and brother-in-law Matthew Weeks. Eric left an unforgettable mark on his five nieces and nephews, Isabella, Samantha, Nathan, Angela and Tiberius. He leaves behind countless dear friends and adventurers who have traveled through the mountains and rivers with him.
Eric was preceded in death by his devoted parents, Frederick Ernest Erbe and Mary Lou Moehring, his Aunt Herta Bork, Grandparents Avold and Anna Bork and Great Aunt Louise and Uncle August Bork.
It is impossible to contain his life on this page. He had endless adventures and experiences. He recently said, "I've seen a thousand snows in my lifetime and loved them all." His early years were spent in Kettering, Ohio where he explored the sandy banks along the stream behind his home, discovering interesting rocks and fossils. His grandmother bought him a butterfly net and so began his obsession with nature: by the age of six he knew he wanted to be a scientist. He collected everything– butterflies, rocks, fossils, feathers, sea shells, and leaves and he used his first tiny green microscope to look at them all. He watched the Apollo 11 moon landing live on TV and later won an opportunity to visit Cape Canaveral to see, hear and feel the launch of Apollo 13. This remained the most impressive event of his life.
Eric's family moved to Pennsylvania and then Maryland and in high school Eric developed a great love for architecture. In college he pursued his first love and in 1974 Eric graduated from the University of Maryland with a Bachelor of Science in Biology. While there, he found the Terrapin Trail Club and at seventeen discovered there had always been something missing in his life–true outdoor adventure! He made many friends and went on canoeing, caving, rock climbing, hiking and backpacking trips all over Maine, New Hampshire and West Virginia. His first backpack trip was the Seneca Creek Trail on Allegheny Mountain. These trips inspired a life of exploration and adventure. He paddled countless rivers and he was a mountaineer of the world, climbing almost all the peaks of the Adirondacks, White Mountains, Catskills and 43 U.S. high points. He loved The American Southwest and spent many trips canyoneering throughout Utah. He traveled to the Alps of Europe to scale Mont Blanc and the highest peaks in Switzerland. His most exotic trip may have been the four weeks he spent in Nepal where he visited Everest base camp and summited four peaks at 20,000+ feet elevation. He shared his love of the outdoors with his two children and took them on hundreds of adventures.
Eric spent 36 years at the USDA Agricultural Research Service. At the time of his retirement, he was Director of the Electron Microscopy Unit and co-author on more than 220 scientific papers. During his years there, he imaged thousands of microscopic organisms such as viruses, bacteria, mites and insects. In the nineties, NASA needed ground observations to calibrate their satellites that were studying the earth's cryosphere. Eric accepted the challenge, literally inventing the art of capturing and preserving snow crystals. He gathered them from all over North America, then would return to his lab and photograph them with a low temperature scanning electron microscope. He was highly respected around the world for his skills and was often invited to teach classes and give lectures. The partnership with NASA ultimately led to the great love story between Eric and Victoria. They were married on the beach of Maho Bay in St. John, U.S. Virgin Islands in November of 2006. She was his soul mate and became his best friend, computer nerd, snuggle buddy, adventure partner and caregiver and was by his side until his final breath.
Eric did not waste a single day. He retired the day he turned 55. It was a Monday–no matter. He packed the Subaru, and the following day he left for one of his many trips across the country. He showed Vicky all the places he'd come to love, from the Rockies of Colorado to the deserts and canyons of The Southwest. On many trips they camped, hiked and biked all over the country but his favorite place to do any of these things was West Virginia. It was impossible to convince him that there was any other place on the planet worthy of calling home, so in 2012 he and Victoria moved to Davis. Eric quickly devoted most of his free time to riding and caring for the trail system he had contributed to creating and maintaining over some 40 years. He leaves a legacy of trails that are dearly loved by many and his efforts have created some of the best hiking, skiing and biking paths in the area. He loved restoring forgotten trails and then introducing them to his friends. After his bone marrow transplant of 2017, he made an amazing recovery and worked furiously to connect trail systems, famously restoring Fire Trail 4. This would be his final project.
Ultimately, the cancer returned, and the new treatment paralyzed his legs for the final 10 months of his life. Undeterred, he still found ways to enjoy life, spending precious time with his wife, family and friends around backyard bonfires and slideshows. His greatest wish was to be present for the 2019 Canaan MTB Festival trials event in his backyard trail system. He made it, watched it all, and it brought him immense joy and satisfaction to see so many others having fun on his work; all made possible by his creative energy and boundless strength.
A celebration of his life was held at 4 p.m. on the Lunar New Year, January 25, 2020, at Verglas Media's studio on the top floor of the old bank building in Davis, West Virginia.  Eric was a lover of all things botanical. Plants and flowers are welcome and can be sent to 409 William Ave. Ste. 6 Davis, WV 26260. Alternatively, a donation of your time can be made to working on the Totally Cool Trails of Tucker County.  The Hostetler Funeral Home has been entrusted with the arrangements for Eric Fred Erbe.  Send online condolences to the family at www.hostetlerfuneralhome.com.