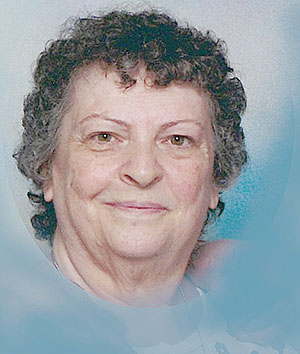 Hannah V. Janie Baxter Henthorne, 76, a resident of Parsons and more recently Thomas, passed from this life Friday, December 20, 2019, at Cortland Acres Nursing Home in Thomas.
Hannah was born Saturday, August 14, 1943, in Parsons, a daughter of the late Malcolm Baxter and Virginia Emma Pennington. On May 21, 1960, in Parsons, she married Dennis L. Henthorne, Sr. who preceded her in death on December 3, 2017.
Left to cherish Hannah's memory is one son, Dennis L. Henthorne, Jr., and companion Jenny Fincham of Mill Creek, one daughter, Leah D. Zirk and husband Wade of Thomas, one brother, Robert G. Lipscomb and wife, Kaysee of Mt. Olive, AL, six grandchildren, Sarah, Kayla, Haley, Austin, Allison and Autumn, three great grandchildren, Wessley, Jaycee and Derek, six nieces, Carolyn Shreve of St. George, Debbie Mann & husband Alan of NY, Velda Warner of Elkins, Deana Henry and husband James of Montrose, Carolyn Henthorne of NC, Donelle Henthorne of Ripley, special niece, Sarah Lipscomb, three nephews, David Speir and Mark Smith, MD, Rodney Henthorne, OH, David Henthorne of Ripley, special great nephew, Gus Mullenax and numerous great nieces, great nephews, and cousins.
Preceding Hannah in death besides her husband was one brother, Earl Junior Lipscomb and one sister, Donna Jean Simmons, and two special aunts who raised her, Maude Alice Beall and Iona "Bobbie" Pennington.
Hannah attended the schools of Tucker County and was a homemaker. She was also a caregiver to many of her family members including two of her aunts and her mother-in-law. She enjoyed reading and cooking, and she was a happy person that loved to laugh and make others smile. She had been a member of Good Tidings Assembly of God.
A graveside service was conducted in Parsons City Cemetery on Monday, December 23, 2109, at 10 a.m. Pastor John Callaway officiatde, and intermentl followed. The Hostetler Funeral Home was been entrusted with the arrangements for Hannah V. Janie Baxter Henthorne. Condolences may be made to the family at www.hostetlerfuneralhome.com