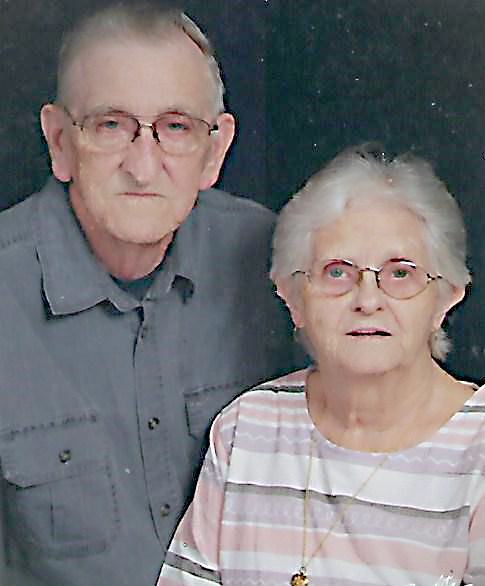 Harold Fike, age 83 years a resident of Parsons, WV, departed this life early Friday morning, May 19, 2023, at Mon General Hospital at Morgantown, WV.  
He was born Wednesday, February 28, 1940, at Pifer Mt., St. George, WV, a son of the late Earl E. Fike and Rachel Blanche Helmick Fike.  On October 20, 1959, at Red House, MD, he was married to the former Wanda Jean Loughry, who preceded him in death September 29, 2022.  They had celebrated almost sixty-three years of marriage.
Surviving are two sons, Harold Eugene Fike and wife Debra of Parsons, and Michael Allen Fike and wife Bonnie of Valley Head; one daughter, Teresa Ann Fike White of Parsons;  one sister, Viva Williams of Michigan; eight grandchildren, Tyler and Justin Fike, Ericka Shipley and husband Mark, Derrick Fike and wife Natoshia, Katelyn Fike, John Beale and wife Harley, Steven Evans and wife Katie, Emily Emilov and husband Miro; and ten great grandchildren, Aiden Shipley, Grayson Shipley, Lila Shipley, Avery Fike, Parker Fike, Noah Fike, Tegan Beale, Hunter Beale, Mila Emilov and Dorian Emilov.
Preceding him in death are one son in law, Will White; six brothers, Emerson, Lester, Herley, Carl and two infant brothers, Earl Jr. and Troy Fike; five sisters, Naomi Chupp, Elsie Fike and Goldie Fike and two infant sisters, Virginia and Sandra Kay Fike.
He attended the schools of Tucker County.  He was an employee of the Bill Minear Logging Company, cutting timber and worked as a Crew Foreman and equipment operator for the West Virginia Department of Highways for thirty-four years until his retirement in 2003.  He attended the Church of the Brethren at Shiloh, was a member of the Isaac Walton League and the Parsons Volunteer Fire Department.  He was an outdoorsman, enjoyed working in the hayfields, gardening, hunting, collected guns and loved telling "feel good stories".  He loved his family, especially his grandchildren and great grandchildren dearly.
The family will receive friends at the Lohr & Barb Funeral Home of Parsons, WV on Wednesday from 4 to 6 p.m.  Final rites will be conducted at the funeral home on Thursday, May 25, 2023, at 11 a.m.  The Reverend Philip Dent will officiate and interment will follow at the Parsons City Cemetery at Parsons, WV.  The Lohr & Barb Funeral Home is in charge of the arrangements for Harold Fike.  Condolences may be expressed to the family at; www.lohrbarbfuneralhome.com.