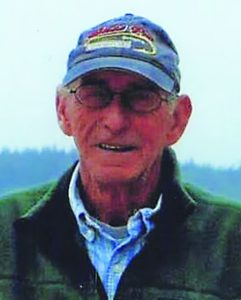 Harry Truman Reed, 78, of Canaan Heights, passed away on
 November 5, 2023, at his home, surrounded by his family. Born on June 22, 1945, he was the son of the late Lee and Agnes (Butcher) Reed. 
He was a graduate of Mountaineer High School. After graduation, he served in the United States Army and fought in the Vietnam War with the 101st Airborne Battalion. He worked in construction for the first few years after his service, helping build several federal buildings in Washington D.C. and Albany, NY. He then began a career as a coal miner, working for Island Creek Coal Company and, later, Laurel Run Mines. He found his passion for making yards look great and assisting in timbering; first, he owned and operated Wood-In-Grass Company and later he started Tucker County Lawn Care.  He enjoyed wood working, carpentry, fishing, hunting, trapping and snowmobiling. 
He is survived by his wife, Cindy (Mullenax) Reed, to whom he was married on July 17, 2021; two children, Brian Reed and wife Krista of Ripley, and Kelly Reed of Thomas; two step children, John Selbert of Wood Bien, MD, and Bonnie Taylor of Myrtle Beach, SC; six grandchildren, Royal Sterling Sovine, Jakob Kade Harrison, Trevor Zane Reed, Shane Isaac Reed, Lydia Sue Dinger, and Kyra Faith Sovine; three great grandchildren, Ace Harrison, Grier Harrison, and Aurora Dinger; along with two sisters, Suzy Parton and Sharon Gibson.
Mr. Reed's request for cremation was honored. Friends were received on Friday, November 10, 2023, from 5 to 6 p.m. at the Hinkle-Fenner Funeral Home 567 Thomas Ave, Davis. A celebration of life will be held at 6 p.m. in the funeral home. 
In lieu of flowers, Mr. Reed's wishes were for donations to be made to St. Jude Children's Research Hospital, https://www.stjude.org.
The Hinkle-Fenner Funeral Home in honored to be serving the Reed family at this time.