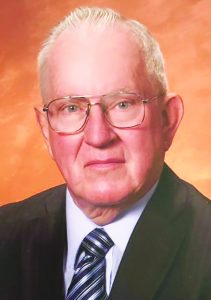 Jack William "Bill" Miller, age 84 a resident of Moatsville, passed away unexpectedly Thursday September 14, 2023 at his residence.  Jack was born December 30, 1938 in Parsons, WV a son of the late Jack William Miller and Evelyn Yvonne (Ball) Miller Zipkin.  Jack was twice married, first to Doris (Wolford) Miller, and second to Doris (Cook) Hoffman Miller both whom preceded him in death.
Surviving are daughters, Ellen Y. Shaffer and husband Ronald of St. George, WV, Jonna Lea Miller of Moatsville; grandchildren, Dr. Emily M. Shaffer of Hempstead, NY, Tyler L. Shaffer of Morgantown, WV, Leanne R. Bamberger-Sagman and husband Tyler of Martins Ferry, OH;  dear special friend Sylvia Lea Rosenau of Parsons, WV; brother, Harris T. "Terry" Zipkin and wife Janet of Baltimore, MD; sister, Susan G. Burrows-Heckler and husband Carl of Baltimore, MD;  and several nieces and nephews.
Jack was preceded in death by his parents, wives, daughters, Rebecca Miller of Martins Ferry, OH, Cheryl A. Miller of Canton, OH, grandson, Bradley P. Shaffer of Morgantown, maternal grandparents Floyd and Leona Ball whom raised Jack.
Jack retired in 1994 from the Barbour County Agricultural Stabilization and Conservation Service USDA as the County Executive Director. He had a total of 32 years of Federal Government Service.
Jack was an avid farmer, life member of the National Rifle Association, and the PA Gun Collector Association.  He was also a member of the Philippi Lions Club, past Chairman of the Chestnut Ridge PSD, and member of Crim Memorial United Methodist Church where he also served as a Trustee. 
Jack graduated from the Parsons High School Class of 1956. He was a member of the Alumni Association, and the Hall of Fame.  After graduation Jack attended and graduated from WVU Class of 1962 with a Bachelors Degree in Agricultural Education.
Friends were received at the Wright Funeral Home and on-site Crematory 220 N. Walnut St. Philippi on Monday September 18, from 6-8 p.m., Tuesday September 19, from 9 a.m.- 8 p.m,, and Wednesday September 20, from 9-11 a.m.  Funeral services will be conducted at 11 a.m.  Interment will follow in the Mt. Vernon Memorial Cemetery.  Condolences may be expressed to the family at www.wrightfuneralhomeservices.com