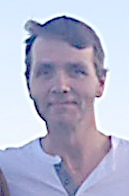 Jeffrey Mark Hebb, age 53 years, a resident of Hendricks, WV, departed this life Tuesday, February 14, 2023, at his home, surrounded by his loving family. 
He was born Monday, October 6, 1969 at Elkins, WV, a son of the late Charles F. Hebb and Phyllis Jean Heckler Hebb.  On December 1, 2012, at Hendricks, WV, he was married to Donna June Hebb, who survives.
Also surviving are one daughter, Zoey Hebb of Parsons; one step-son, Daniel Michael of Hendricks; two step-daughters, Stacey Canfield and husband Dylan and Amber Hissam and husband Dustin, all of Parsons; two brothers, Charles "Chuck" Hebb and wife Melondy, Danny Hebb and wife Michelle; four sisters, Sherry Cross and husband Omer, Becky Alexopoulos and husband Charles, Liesa Propst and Barbara Reynolds and husband Raymond; two grandchildren, Elias and Aleecia Hissam and one on the way; and several nieces and nephews.
Preceding him in death are two brothers, Tony Hebb and Michael Hebb; one brother-in-law, Jimmy Propst; one sister, Susan Close; and one great niece Raya Simmons.
He was a graduate of Tucker County High School with the class of 1989.  He worked at Dominion Power as an operator until his health prevented him from working.  Jeff was a kindhearted and soft-spoken father who loved spending time with his daughter Zoey, especially their lunch trips and sightseeing outings.   Jeff enjoyed hunting and fishing and he was a jack of all trades and very handy with anything he would be working with.
The family received friends on Saturday, February 18, 2023, from 11 a.m. to 1 p.m. Final rites were conducted at the funeral home on Saturday at 1 p.m.  Pastor Antonio Palma officiated and interment followed at the Fansler Cemetery at Hendricks, WV.  The Lohr & Barb Funeral Home of Parsons, WV was in charge of the arrangements for Jeffrey Mark Hebb.  Condolences may be expressed to the family at; www.lohrbarbfuneralhome.com.