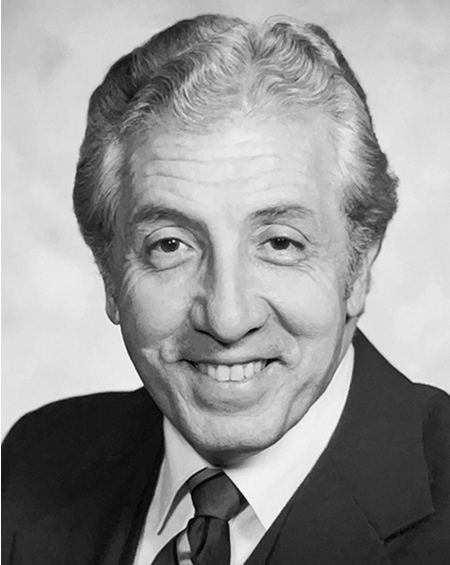 John Charles DePollo, age 92, peacefully passed away with loved ones by his side on Oct.6, 2023, in Winchester, Virginia. John was born in Thomas, WV on April 10, 1931, son of John and Elsie DePollo. He graduated from Thomas High School and later West Virginia University with a degree in Business Administration. While at WVU, John was a member of the Air Force ROTC for two years and then proceeded to join the Army Reserves. Shortly thereafter, he enlisted in the US Army where he served for three years; spending two years in Korea. John was honorably discharged from the Army in 1962. Following his time in the military, John returned home to West Virginia where he then married long-time friend and classmate Virginia Dilettoso. They married on Nov. 24, 1960. 
Shortly after their wedding, John and Virginia moved to Winchester, Virginia in May of 1961, where he was employed by Ravens Metal. Later, he became interested in the insurance business where he soon owned and operated his own insurance, investment, and financial services agency. John spent his life dedicated to helping his clients and their families. He cherished each and every client and considered them all to be his friends. His clients brought great joy to his life. After 60 years in business, he retired in 2019. 
When John wasn't working, he could often be found serving his community. Though a proud West Virginian through and through, John adopted the city of Winchester as his home having been a resident and active member of the community for over 60 years. He was a prominent member of the Knights of Columbus (Fourth Degree Knight), Sons of Italy, Korean War Veterans Association, National Association of Life Underwriters, and Kiwanis. John was also an active parishioner at Sacred Heart of Jesus Catholic Church. Always guided by faith, he lived to serve others. 
In addition to serving his community, John had a deep passion for music and played the accordion since the age of 10. He and his identical twin brother, Joe, who also played the accordion, performed at numerous dances, parties, and social events. Most notably, the duo was known for their upbeat polka tunes. They professionally recorded some of their music, which will be treasured by family and friends for years to come. Among their favorite performances were the annual birthday celebrations for their father at the former DePollo's Store and their annual concerts at the Purple Fiddle in his memory. When he wasn't playing music, John enjoyed watching his beloved St. Louis Cardinals and West Virginia Mountaineers. There was never a day when he didn't have a "magic" trick up his sleeve and a joke to tell. 
Though a distinguished man with many accomplishments, the most important thing to John was his family. He was a devoted husband, father, and grandfather that cherished every minute with his family. John had an infectious smile, warm laugh, genuine charisma, and witty sense of humor that were adored by everyone that he knew. He had a way of making everyone feel special and valued and that's what we will miss most about him.
John is survived by his loving wife Virginia, five children Denise Smith (Joe), John DePollo Jr. (Donna June), Deborah DePollo, Deanna Dearing, Dawna Sargent (Gary), and eight grandchildren Colby Smith, Taylor Smith, Samuel Dearing, William Dearing, John DePollo III, Jenna DePollo, Jaedyn DePollo, and Katie Sargent, several nieces and nephews and their families; and many special cousins. Preceding him in death are his parents John and Elsie DePollo and twin brother Joseph DePollo. 
A Rosary Service will take place on Friday, October 20 at 4 p.m. at the Omps Funeral Home, 1600 Amherst St, Winchester, VA and following, the family will receive friends from 5 to 7 p.m. On Saturday morning, Oct. 21, the Funeral Mass of Christian Burial will be celebrated at 11 a.m. at Sacred Heart of Jesus Catholic Church, 130 Keating Dr, Winchester, VA. Interment will follow at the Sacred Heart Cemetery in Winchester. 
The family suggests that expressions of sympathy be in the form of contributions to St. Jude Children's Research Hospital, 501 St. Jude Place, Memphis, TN 38105.
Please visit obituaries and tribute wall at ompsfuneralhome.com