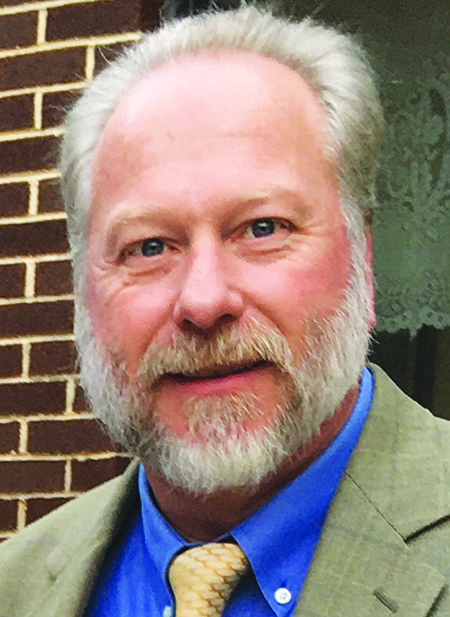 Joseph A. Parsons, 62, of Takoma Park, Maryland, passed away on September 21, 2021, after a valiant battle with cancer. He was born on May 1, 1961, to Joseph B. and Esther Parsons in Takoma Park, Maryland.
Joseph's journey through life was marked by dedication and achievement. He graduated from Sherwood High School in 1979 and pursued his passion for criminology, earning a bachelor's degree from the University of Maryland. In 1983, he graduated from the Montgomery County Police Academy, beginning a remarkable 22-year career with the Maryland National Park and Planning Commission Park Police. His commitment to public service was unwavering.
After retiring from the Park Police, Joseph continued his service to the community, working for the federal government as a program manager and disaster specialist with FEMA and HHS. His dedication to helping others was a testament to his character.
Joseph was a loving husband, married to Ana Parsons for 35 years, and a devoted father to Julian and Alana Parsons. Family was the cornerstone of his life, and his love and support were boundless.
In addition to his professional and family life, Joseph was a pillar of his community. He generously volunteered at his children's schools and was a proud member of the Pentalpha #194 Masonic Lodge, where he further cultivated his strong sense of fellowship and camaraderie.
Joseph's zest for life was evident in his many passions. He was an adventurer at heart, finding joy in traveling the world, exploring the depths of the ocean through scuba diving, carving up slopes on skis, perfecting his golf swing, and experiencing the freedom of the open road on his beloved motorcycles.
Joseph's warm smile, kind heart, and unwavering support touched the lives of many. He will be deeply missed by his family, friends, and colleagues. His legacy of service, love, and adventure will live on in the hearts of all who had the privilege of knowing him.
Graveside services to celebrate Joseph's life will be held at Bethel Cemetery at Holly Meadows, Parsons, WV on October 12, 2023.
In lieu of flowers, the family kindly requests donations be made to a cancer research organization of your choice in memory of Joseph A. Parsons.
"Though we mourn the loss of a great man, we also celebrate the incredible life he lived, the love he shared, and the impact he made on all of us. Joseph will forever remain in our hearts."  Rest in peace, Joseph, until we meet again.
The Lohr & Barb Funeral Home is in charge of the arrangements for Joseph Allen Parsons.  Condolences may be expressed to the family at www.lohrbarbfuneralhome.com