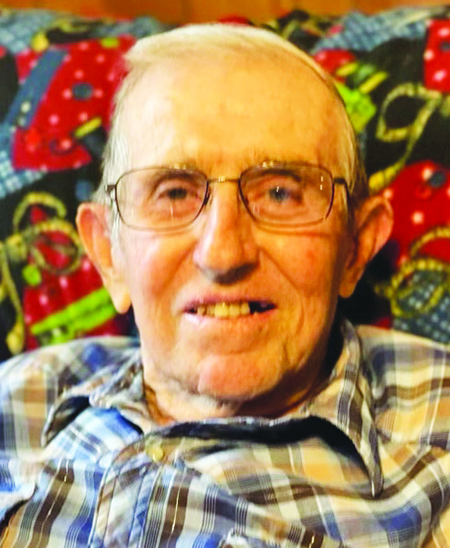 Lewis Keith Smith, 84, passed away on the morning of September 30, 2023, at his home, in Red Creek, after a brief but fierce battle with cancer. Born on August 9, 1939, in Red Creek, he was the son of the late Henry Harrison and Loutie (Hedrick) Smith. 
Mr. Smith spent his life living on and working the family farm in Red Creek, where he was raised with his siblings. He attended the Flanagan Hill School and was a graduate of Mountaineer High School Class of 1957. Lewis was a member and long-serving trustee of Flanagan Hill Church. Aside from farming, Lewis was a trustee and devoted caretaker of Flanagan Hill Cemetery. He enjoyed hunting and collecting model antique cars, hats, and tractors. He loved visiting with family and friends. 
He is survived by his wife of 56 years, Rose Marie Smith, to whom he was married on June 25, 1967. Together, Lewis and Marie raised three children who he referred to as "his girls", Cindy Smith Shiflet and husband Jeff of Bristow, VA, Karen Smith of Waldorf, MD, and Sarah Smith Pumphrey and husband Jeff of Independence, WV. They also shared four grandchildren, Brett Shiflet, Claire Shiflet, Tyler Pumphrey, and Ethan Pumphrey. He leaves behind three siblings, Bonnie Smith Good, Alan K. Smith, and Violet Smith Charles. 
In addition to his parents, he was preceded in death by three siblings, Richard, Merlin, and  Ernest Propst. 
His large extended family of nephews and nieces, great nephews and nieces, and cousins have been a tremendous blessing always but especially during these last two months with their prayers, visits, food, cards and extra help around the farm. The family would also like to thank Dr. Traci Hedrick and the staff of UVA Medical Center of Charlottesville, Tucker County EMS, and Mountain Hospice for their tremendous efforts and care. 
In lieu of flowers, donations may be made to Tucker County EMS, Flanagan Hill Church or Flanagan Hill Cemetery. 
Friends were received on Thursday, October 5, 2023, from 4 to 8 p.m. at Hinkle-Fenner Funeral Home. A funeral service was held at 11 a.m. on Friday, October 6, 2023, in the Flanagan Hill Church with Rev. Neil Parsons officiating. Friends were received one hour prior to the funeral service in the church. Interment followed in the Flanagan Hill Cemetery. 
The Hinkle-Fenner Funeral Home is honored to be serving the Smith family at this time.