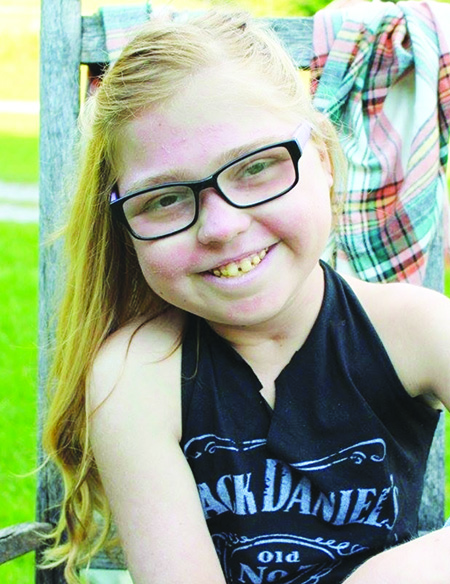 Kendra Ranay Kalar, 17, a resident of Montrose, passed from this life Thursday, September 28, 2023, at her home surrounded by her family and under the care of WV Caring.
Kendra was born Monday, November 7, 2005, in Elkins, a daughter of James Blaine Kalar and Kayla Marie Plum Kalar.
Also left to cherish Kendra's memory is her sister, Mya Elizabeth Kalar, her brother, Gage Wayne Kalar, her aunt, Sarah Currence and husband, John, her uncles, Stephen Plum and William McCallister and wife, Dakota, her special cousin, Kailyn Faith McCallister, her maternal grandparents, William and Elizabeth McCallister, her paternal grandfather, Kevin Kalar and wife, Julie, her maternal great grandmother, Nellie McCallister, her paternal great grandmother, Roberta Kalar, and many cousins and extended family members.   Kendra also had a team of dedicated people who poured into her life which included a teacher that followed her throughout her education, Melissa Carr, and a team of nurses from WVU, who took her in as their own and became a part of her extended family.
Preceding Kendra in death was her maternal great grandfather, Rev. William McCallister and her paternal great grandfather, Aaron Kalar.
Kendra was born with a disability, but she didn't let that stop her from living her life fully.  She enjoyed watching TV, horses, swimming, and watching makeup tutorials.  She became very good as cosplay and often used it to prank family members with her abilities and sense of humor.  Her stuffed animals were very real to her, especially her unicorn.  She had a very special bond with her brother and sister, and they all enjoyed playing together, going for walks to see the horses, and spending time with each other. 
Kendra's request for cremation will be honored.  The Hostetler Funeral Home has been entrusted with the arrangements for Kendra Ranay Kalar.  Condolences may be made to the family at www.hostetlerfuneralhome.com.