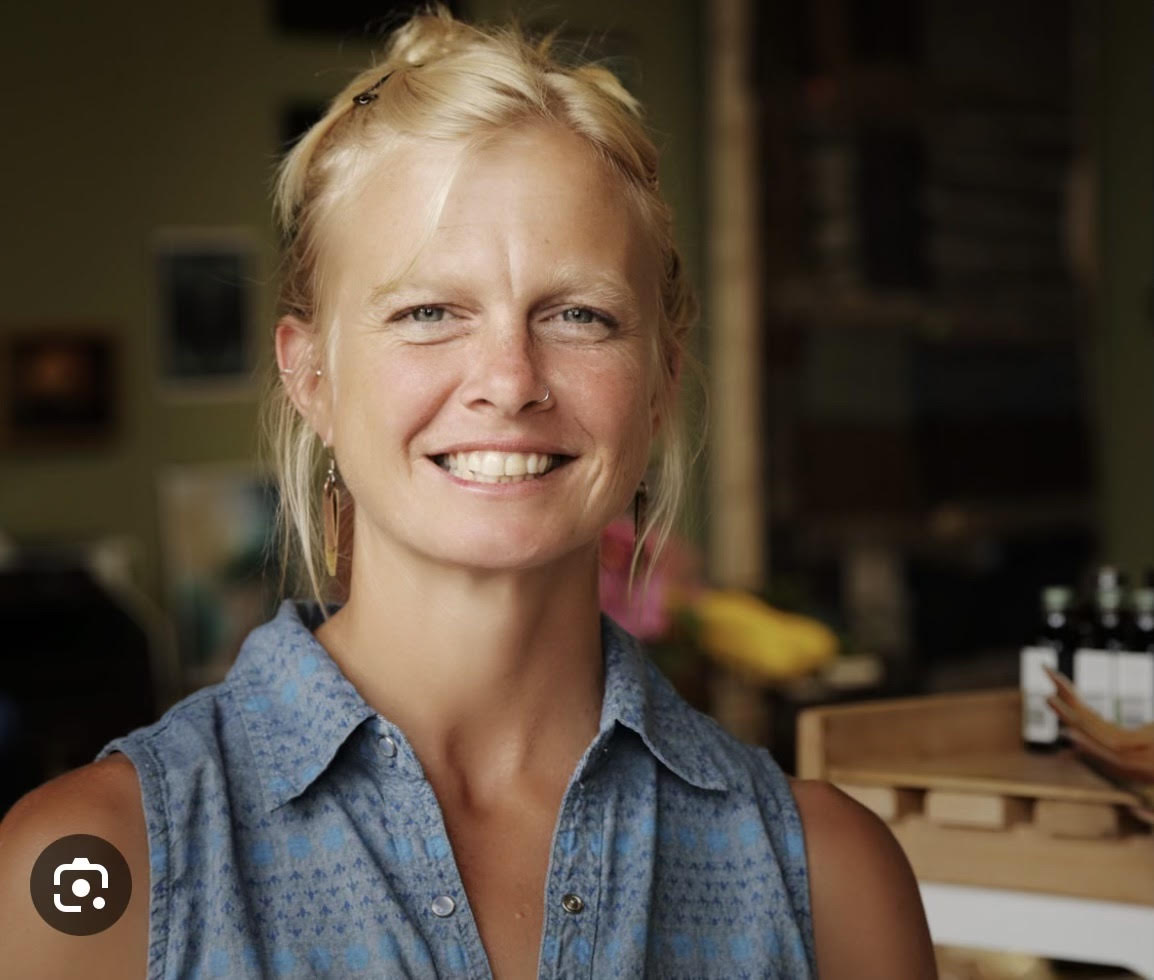 Kimberly "Kimmy" Marie Clements, 43, of Davis, passed on June 19, 2023, surrounded by her family, at Garrett Regional Medical Center, after a very courageous battle with cancer. Born on August 10, 1979, in La Crosse, WI, she was the daughter of Philip and Debra (Bahr) Clements. 
She graduated from West Salem High School in 1997 and, after high school, she went to UWL for five years, obtaining a degree in Recreational Management. She worked briefly in Hackensack, MN. 
Kimmy was called to the mountains of West Virginia over twenty years ago and never looked back. She drove to Pendleton County from Wisconsin to work atop Spruce Knob, where she joined a team of outdoor educators at the Mountain Institute (TMI). TMI, now Experience Learning, remained her second home. "Spruce", as Kimmy referred to it, kick-started so many of her passions, friendships, and love for the West Virginia Hills. While at Spruce, she worked with dozens of people of whom she would eventually consider family. Her time there culminated with her cooking for groups that numbered in the hundreds and brought opportunities for work that took her as far as New York State. 
From Spruce, Kimmy quickly discovered her love and passion for outdoor adventures. She led trips on the Via Ferrata and worked for Nelson Rocks Adventure Center. She was an avid rock climber and would drive to Seneca Rocks as often as the weather allowed. She settled in Tucker County, where her love for cooking and skiing landed her at WhiteGrass Cross Country Ski Resort and Cafe. Kimmy worked as head cook in the cafe and, in more recent years, in the shop and as a groomer. Her extended family included all the local "Powder Hounds". She would spend hours traversing Weiss Knobb, skiing to the Natty Nord, and indulging in her favorite pastime with friends. 
Kimmy also cooked for the Bright Morning Inn, rolled sushi at the Ish Kitchen, and hosted many elaborate Thanksgiving Day dinners at her home. She was passionate about educating people on how food could heal our bodies. For seven years, Kimmy managed Highland Market in Davis, connecting farmers with local buyers and organizing workshops for people interested in canning, fermenting, organics and nutrition. Just as she was diagnosed with cancer, Kimmy started her first business, Canaan Creations, and her plan was to offer healthy prepared meals that she would pre-package for pick-up. 
Kimmy Clements had arms of steel, a heart of gold, and a sharp tongue. She had "style for days", never met a dog she didn't love, and was an absolute light of joy and laughter. Her garden was her haven, cooking was her passion, and being tough as nails was her personality. She was a daughter, sister, aunt, cook, friend, athlete, lover of funky fashion, and an artist. Kimmy would chainsaw a tree down, make a bouquet of flowers, plant an entire bed of seedlings, and have a pot of soup cooking all before most folks got up in the morning. 
In addition to her parents, she is survived by her grandmother, Margaret Bahr; one sister, Tracy and husband Jim; special niece, Brittany and Jake; very special great niece, Quincy; nephews and nieces, Caden and Lizzie, Logan, Gavin, James Jr., and Michael; special aunts, uncles, and many cousins. Also surviving are all of her amazing, wonderful, and caring West Virginia family of 20 years and a very special friend, Casey King. 
She was preceded in death by a sister, Jenny Clements; grandparents, George Bahr, Ralph and Joan Clements; and two uncles, Randy Bahr and Martin Clements. 
Kimmy's request for cremation was honored and a celebration of her life will be held at a later date. 
In lieu of flowers, favorite memories of Kimmy may be shared with the family on the funeral home website or by a donation made to a charity in her name. 
The Hinkle-Fenner Funeral Home is honored to be serving the Clements family at this time.