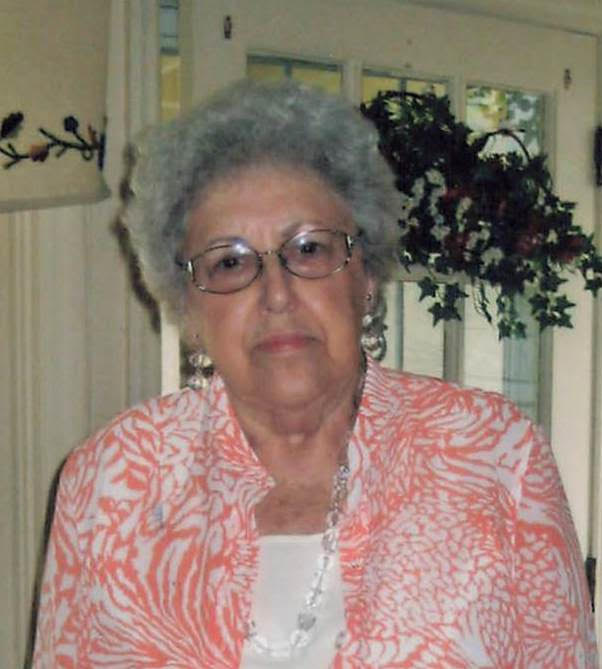 Ruth Collins Hinkle, 96, of Elkins, WV, passed away on June 25, 2023, at Elkins Rehabilitation and Care Center.  Born on November 29, 1926, in Davis, WV, the only daughter of the late Theodore and Grace (Good) Collins. On April 6, 1947 she was united in marriage to Ellery James Hinkle at the First United Methodist Church in Davis, WV.
Mrs. Hinkle attended the Davis, Tucker County schools and graduated in 1944.  While in high school, she was active in the music department and attended the West Virginia All-State Chorus.  After graduation, she attended West Virginia University and Davis & Elkins College, with a major in history and a minor in social studies. Mrs. Hinkle taught in Davis High School prior to moving to Elkins.  In 1959, she was employed by Davis & Elkins college where she served in several positions through 1972.  From 1972 to 1980 she worked as an interior designer for the Elkins Furniture Center.  In 1980, she returned to Davis & Elkins College where she remained until her retirement in 1992.  She was a member of the Elkins Junior Women's Club and was also a member of the Davis & Elkins College Aid.  She was associated with the Mountain State Forest Festival as Chairman of Princess Housing and assisted in their business office.  She was a member of the Davis Memorial Presbyterian Church and worked in the Sunday School Department for twelve years.  She later became a leader in the Youth Fellowship Program.  Her passions were interior decorating, tablespaces, entertaining, history of the civil war and WV football.   
In addition to her parents, she was preceded in death by her husband, Ellery James Hinkle; a son, Clark Daniel Hinkle and wife Lola Brick Hinkle; and a granddaughter, Samantha Hinkle McLaughlin. Mrs. Hinkle is survived by two great-granddaughters; Kaitlin Nichole McLaughlin, and Jessica Ann McLaughlin.
A committal service was held on July 3, 2023, at 11 a.m. in the Maplewood Cemetery Mausoleum with Pastor Bob Yothers officiating. 
The Hinkle-Fenner Funeral Home is honored to be serving the Hinkle family at this time.