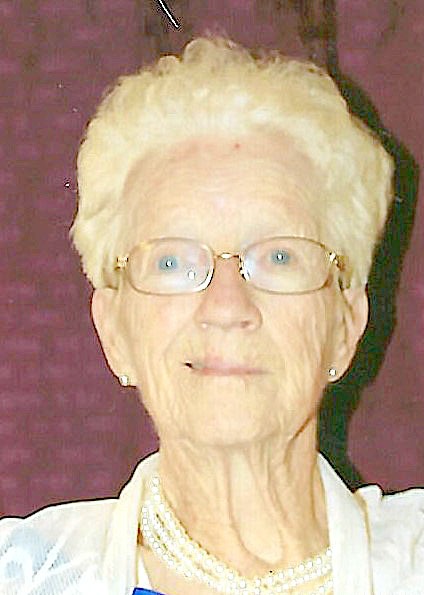 Letha Ilene Phillips Stump, age 89 years, a resident of Parsons, WV and more recently a resident of the Barbour County Good Samaritan Center at Belington, WV departed this life early Tuesday morning, March 3, 2020 at the Center, surrounded by her loving family and under the care of Mountain Hospice, following a long battle with Parkinson's.
She was born Saturday, March 11, 1930 at Little Bull Run located near St. George, WV.  She was a daughter of the late Hugh Isaac Phillips and Stella Rae Nestor Phillips.  On April 10, 1953 at Lawrenceburg, Indiana, she was married to Robert Lee Stump, who preceded her in death.
Surviving are one son, Robert Larry Stump and wife Kathy of St. George; one daughter, Deborah Lynn Snode and husband Douglas of Harlem Springs, OH; one brother, Kenneth Phillips of Hartville, OH; one sister, Eleonor Hines of Gassaway, WV; six grandchildren, Michelle, Samuel, Jason, Joseph, Gabriel and Seth; and six great grandchildren.
Preceding her in death are one son, Daniel Lee Stump; one daughter, Pamela Mae Stump; and one brother, Glenn Phillips.
She was a graduate of Gassaway High School with the class of 1947 and the Charleston School of Commerce.  During 1953, she moved to Ohio, eventually settling in Hartville, OH.  Letha worked at and retired from the US Postal service.  In her later years, she moved back to WV residing near St. George, WV.  Letha was a devout Christian and was one of the founding families of the First Baptist Church of Hartville, OH.  She was later a member of Faith Bible Church, located in North Canton, OH.   She was an avid gardener, bird watcher, and loved WV plant life.  Letha loved the beach and would go as often as she could.
The family receivde friends at the Lohr & Barb Funeral Home of Parsons, WV on Thursday, March 5, 2020 from 11:30 a.m.until 2 p.m.  Final rites were conducted at the funeral home on Thursday at 2 p.m.  Pastor Kevin Keplinger officiated and interment followed at the Pifer Mountain Cemetery at St. George, WV.  The family suggest that expressions of sympathy be in the form of contributions to Mountain Hospice, 1002 S. Crim Ave., Belington, WV 26250.  The Lohr & Barb Funeral Home was in charge of the arrangements for Letha Ilene Phillips Stump.  Condolences may be expressed to the family at; www.lohrbarbfuneralhome.com.