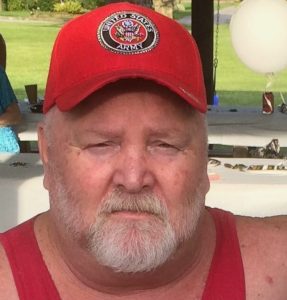 Lewis Ray "Louie" Fortney, 73, a former resident of Kerens, and more recently, a resident of Cortland Acres Nursing Home passed from this life Tuesday, April 25, 2023, at the nursing home.  
Louie was born Friday, June 24, 1949, in the Jerusalem community near Mill Creek, a son of the late Junior Mason Fortney and Ruth Lucy Currence Fortney.  
Left to cherish Louie's memory is one son, Chris Fortney and wife, Christine, one daughter, Angie Phillips and husband, Jake, of Hambleton, four grandchildren, Cheyenne Lawrence, Jacob Phillips, Valerie Fortney, and Brittany Fortney, two great grandsons, Walker and Wesson Lawrence, who loved to visit their "Pap", one sister, Patty Parsons and husband, Jerry, Jr. of Parsons, and several nieces and nephews.   
Besides his parents, Louie was preceded in death by one brother, Albert Fortney, and two sisters, Juanita Bedford and Lena Fortney. 
Louie attended the schools of Randolph County and had served with the United States Army.  He began his working career with his dad at Coastal Lumber in Dailey, and then proceeded to work at Beta Shoe and then Parsons Footwear until its closing in 1996.  He then obtained his CDL's and began driving truck for D&W Truck Lines until health issues forced him to retire.  He loved cruising around town with his dog, Molly.  He enjoyed going to flea markets, watching wrestling and the Pittsburgh Steelers.  He loved his grandkids and spending time with them.  
A visitation was held at Hostetler Funeral Home in Parsons on Monday, May 1, 2023, from 12 a.m. until 2 p.m., the funeral hour.  Rev. Paula Lowther officiated and then the family's request for cremation was honored.  The Hostetler Funeral Home has been entrusted with the arrangements for Lewis Ray "Louie" Fortney.  Send online condolences to the family at: www.hostetlerfuneralhome.com.