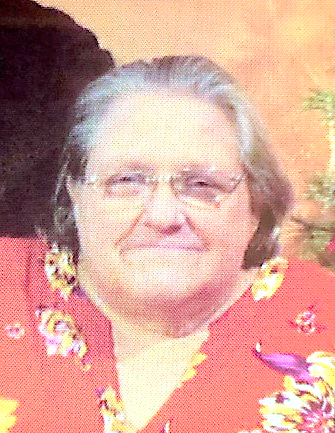 Patricia Lucille Ball Worles, age 70 years, a native of Tucker County, WV and more recently a resident of Cortland Acres at Thomas, WV with her husband Tom, departed this life Tuesday evening, April 11, 2023, at WVU Medicine Ruby Memorial Hospital at Morgantown, WV.  She had been in declining health.  
She was born Monday, September 29, 1952 at Parsons, WV   a daughter of the late George Roscoe and Dorothea Leota Jefferies Ball.   She was married to Bulah "Tom
Worles, who survives.  Also surviving are four sons, Samuel Roscoe Wilson and wife Sarah of Winchester, VA, Jonathan Harry Wilson and wife Cheri of Elkins, Daniel Ernest Worles of Parsons, and Bulah "Tommy" Worles and wife Brianna of Elkins; two brothers, Willard Paul Ball, Sr. of Elkins, and William George "Bill" Ball of St. George; three sisters, Linda Virginia Ball and husband Curtis VanDevender of Montrose, Betty Louise Ball of Winchester, VA, and Karen Sue Ball and companion, Kevin Hebb of Parsons; sixteen grandchildren; and four great grandchildren.  
Preceding her in death are one brother, Warren David "Dave" Ball; and one grandson, Wyatt.
She was a graduate of Parsons High School with the Class of 1971.  Patty was a homemaker.  She enjoyed 4-H, deer hunting, bingo and watching television.  "Grammy" loved spending time with her grandchildren and great grandchildren.  She will be greatly missed by all who knew her.    
The family received friends at the Lohr & Barb Funeral Home of Parsons from 11 a.m. to 1 p.m., Saturday, April 15, 2023.  Final Rites were conducted at the funeral home Saturday at 1 p.m.  The Reverend Linda Cassidy officiated and interment followed at the Nestor Cemetery at Bull Run.  The Lohr & Barb Funeral Home was in charge of the arrangements for Patricia Lucille Ball Worles.  Condolences may be expressed to the family at; www.lohrbarbfuneralhome.com.