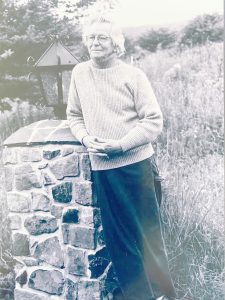 Reid Gilbert was born on November 15, 1930, to Stella and Peter Gilbert in Winston Salem, North Carolina.  Reid passed away on May 28, 2022, in Tucson, Arizona.
Reid attended several colleges: Brevard College AA, 1951; Duke University BA, 1953; Southern Methodist University ThM, 1956; Union Seminary (NYC) STM, 1964; University of Wisconsin (Madison) PhD, 1971.
He served several Methodist pastorates in Indiana, New Jersey and Wisconsin as well as serving as Assistant Pastor of the First Unitarian-Universalist Church in Madison, Wisconsin.
After his college education, he taught theatre at Union College (KY), Lambuth College (TN), and the Ohio State University.  He was guest professor at various institutions including the Frank Lloyd Wright School of Architecture.
In the theatre world, Dr. Gilbert wrote multiple scripts as well as directed, produced and acted in numerous productions, ranging from Japanese and Shakespeare to Commedia del'Arte and international scripts.  He will be most widely remembered as the Founder and Director of the Valley Studio and Wisconsin School of Mime, which the New York Times in 1976 reported to be the "center of mime training in the US." He was Co-Director of the Festival of American Mime at the Milwaukee Performing Art Center in 1979.  From 1975 to 1979 he served as Administrator of the International Mimes and Pantomimists (IMP). He was a long time member of the National Theatre Conference.
Reid moved to Tucker County WV in 1981 and continued to live there on and off until 2005.  Reid was the founder and director of Valley Ridge Theatre in Thomas and was an original member of the New Historic Thomas group. It was said that Reid was the instigator behind bringing the arts to Thomas.  He built his dream home in a beautiful mountain setting in the Red Creek area where he enjoyed some of his retirement years before moving to Tucson AZ.
In addition to his parents, he was predeceased by his brother Arthur Gilbert and his sister Sue Quay.  Surviving are his three daughters; Tari Gilbert (Sarah Ewing) CA, Adrienne Ramirez (Jesus) WI and Karen Gilbert (Tim DeVries) WI and six grandchildren.  He is also survived by his dear friend and companion Barbara Every Banks and his younger sister Evelyn Gottenstrater (William) Walnut Cove, NC.
In lieu of flowers the family suggests a donation to the charity of your choice. He donated to so many organizations, we couldn't recommend just one.
A celebration of his life will be held on August 6, 2022, at 10 am at St. Francis in The Foothills United Methodist Church, 4625 E River Rd, Tucson. The service will be available on Zoom. If you're interested in attending via Zoom, please send an email to EReidGilbert@gmail.com and you will be sent a link. His ashes will be interred at his family church in North Carolina in October.