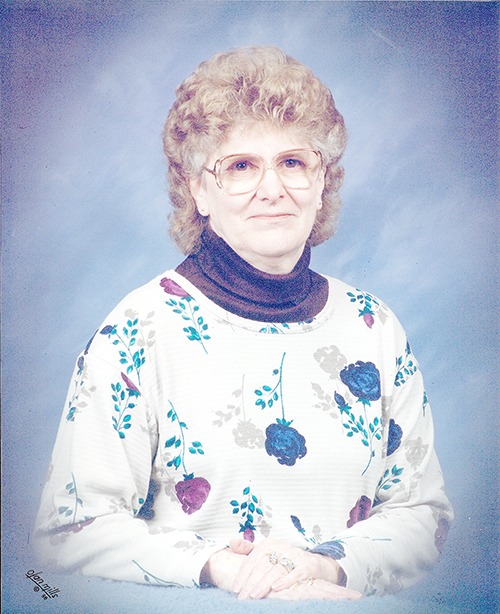 Roberta "Bobbie" Pauline Johnson Elza, 83, a resident of Parsons, passed from this life Thursday, March 5, 2020, surrounded by her family.
Bobbie was born on Thursday, May 14, 1936, in Barbour County, a daughter of the late Robert Johnson and Wanita Johnson Conn. On November 13, 1954, she married Rev. William "Jack" Elza who preceded her in death on November 5, 1984.
Left to cherish Bobbie's memory are two children, William "Bill" Dean Elza and wife, Tracey, of Pheasant Run, Eric Jack Elza and wife, Susie, of Morgantown, a daughter-in-law, Lindsey Elza George of Springfield, VA, seven grandchildren, Stacey Elza and husband, Adam Komisaruk, of Morgantown, Levi Elza and wife, Tina, of Clarksburg, Ashley Long and husband, Zach, of Hendricks, Matthew Elza of Bel Air, MD, Miranda Elza of Woodbridge, VA, Nick Gidley of Parsons, and Hunter Elza of Pheasant Run, four great-grandchildren, Zachary Long Jr., of Hendricks, Johnnie Elza of Clarksburg, Josephine and Alice Komisaruk of Morgantown, one sister, Sherry Brady and husband, Jeff, of Belington, and several nieces and nephews.
Besides her parents and husband, she was preceded in death by her stepfather, Curly Conn, a son, James Todd Elza, a grandson, William Wesley Elza, two brothers, Robert and Kenneth Johnson, and a sister, Hilda Murphy.
Bobbie was a graduate of Philippi High School and was a homemaker. She attended the First Baptist Church of Parsons. Bobbie was an avid sports fan who especially liked the Atlanta Braves and anything WVU. Bobbie loved her family so much and enjoyed spending time with them. She will be sadly missed.
A graveside service was held at Mountain State Memorial Gardens on Sunday, March 8, 2020, at 2 p.m. Rev. Greg Smith will officiate, and interment will follow. The Hostetler Funeral Home has been entrusted with the arrangements for Roberta "Bobbie" Pauline Johnson Elza. Send online condolences to the family at www.hostetlerfuneralhome.com.