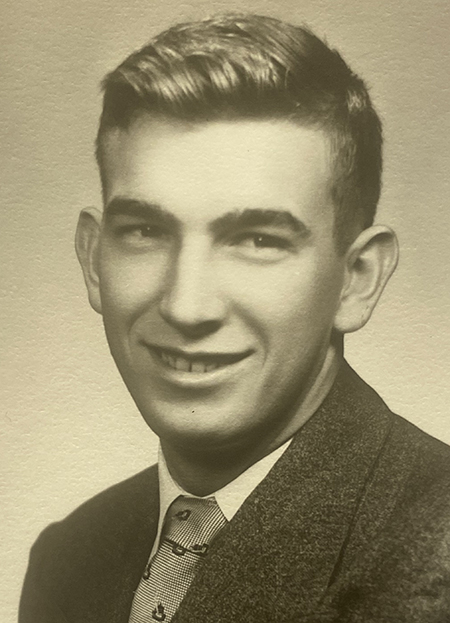 Ronald "Ace" Allen Moore, Sr., 83, a resident of Parsons, passed from this life Friday, October 27, 2023, at Nella's at Autumn Lake in Elkins.  He had been in declining health.
Ronald was born Wednesday, January 31, 1940, on Clover Run in Tucker County, a son of the late Howard Moore and Eva Crosten Moore.  At Red House, MD, on September 8, 1962, he married Naomi Cassidy Moore, who survives.  They had celebrated sixty-one years of marriage.
Left to cherish Ronald's memory besides his wife, are two sons, Ronald Allen Moore, Jr., and wife, Marlene, and Michael Scott Moore, three grandchildren, Brittany, Jacob and Joshie Moore, a sister-in law, Annabell Moore, brothers-in-law, Jack McDonald, William Cassidy and wife, Kathy, Phillip Cassidy and wife, Evelyn, and Robert Cassidy, several nieces and nephews.  Ronald was the last surviving member of his immediate family.
Preceding Ronald in death besides his parents was four brothers, Donald, Frank, Dale and wife, Linda, and Ralph Moore and wife, Kathy, three sisters, Vera Hilliary, Vonda Moore and Barbara McDonald, and daughter-in-law, Eileen Moore.  
Ronald was a graduate of Parsons High School with the Class of 1958.  He had been employed in maintenance at Dorman Mills, Parsons Footwear, Canaan Valley Resort and the City of Parsons.  Ronald enjoyed wood working, hunting, fishing, ginsenging, and digging ramps.  He loved gospel music, the outdoors and working for the city mowing the ballpark and city park. Ronald attended Riverview Chapel.
Ronald's request for cremation will be granted.  A memorial service will be held at the Hostetler Funeral Home on Saturday, November 4, 2023, from 11 a.m. to 1 p.m., the funeral hour. Rev. James Snyder will officiate, and interment will follow at Parsons City Cemetery.  The Hostetler Funeral Home has been entrusted with the arrangements for Ronald "Ace" Moore, Sr.  Send online condolences to the family at: www.hostetlerfuneralhome.com.