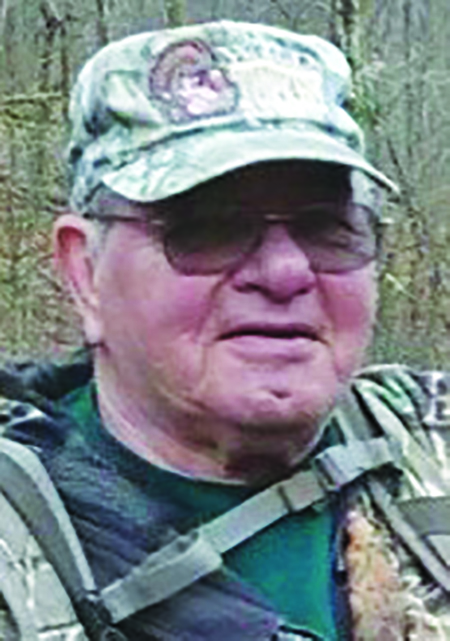 William Dean "Bill" Day, age 85 years, a resident of Parsons, WV, departed this life early Tuesday morning, October 24, 2023, at his home.  His wishes were fulfilled to be able to be home at the time of his death and with his loving family by his side.
He was born Sunday, September 25, 1938, at Rosendorf, Hendricks, WV, a son of the late William Theodore and Nellie Elizabeth Hinkle Day.  He was twice married.  First to Eileen Anne Feeney Day and second to Anna Lazzaro Cline Day, both preceded him in death.
Surviving are one son, William Earl "Billy" Day and wife Kim of Parsons; three daughters, Peggy Louise Fulk and husband Skip of Bayard, Maureen Regina Moore and husband Richard of Summerset, PA, and Betty Anne Day McDaniels and husband Terry of Hambleton;  one step-son, Larry Cline of Crisfield, MD; one step-daughter, Brenda Cline Cox and husband Eddie of Richmond, VA; five grandchildren, Blake Moore, Floyd Day, Gina Fulk, Rorry Day, and Dora Nelson and husband Andy. 
Preceding him in death are two brothers, Warren Kelly Day and Kenneth Jack Day; and two sisters, Winnefred Eloise Koskela and Peggy Lucille Disney.
He attended Hamrick Elementary before moving to D.C. with his family, and was on the football squad of Wheaton High School in MD.  He worked for his dad, who was a general contractor foreman, in the carpentry and masonry field and worked at various mechanical shops and was head paint technician for Sports Chevrolet Dealership for over twenty-five years in MD., and retired due to his health.  He enjoyed gambling and seafood, hunting and fishing.  He was loved and cherished by his children and grandchildren.
The family received friends at the Lohr & Barb Funeral Home of Parsons on Saturday, October 28, 2023, from 10 a.m. until 12 Noon.  Final rites were conducted at the funeral home on Saturday at 12 Noon.  Pastor Adam Snyder officiated and interment followed at the Parsons City Cemetery at Parsons, WV.  The Lohr & Barb Funeral Home is in charge of the arrangements for William Dean "Bill" Day.  Condolences may be expressed to the family at; www.lohrbarbfuneralhome.com.