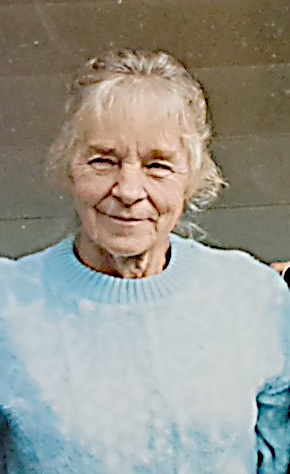 Rosetta Gertrude Frymyer Phillips, 80, a former resident of St George and for the past six years, a resident of Evans, passed from this life Friday, January 20, 2023, at St. Mary's Hospital in Huntington.  She had been in declining health.  
Gertrude was born Wednesday, October 7, 1942, in Morgantown, a daughter of the late James Willard Frymyer and Rosetta Belle Beckett Frymyer.  She was married to Charles Thomas Phillips who preceded her in death in 1986.  
Left to cherish Gertrude's memory is one daughter, Marie Turley of Ripley, with whom she had made her home and one son, Larry Phillips and wife, Linda of Hambleton, two sisters, Mary Katherine Savage and Louise Waybright, seven grandchildren and sixteen great grandchildren, several nieces and nephews.
Preceding Gertrude in death besides her parents and husband were two daughters, Dessie Darlene Phillips and Debra Ann Jones, a son, Charles Phillips, four brothers, Buddy, Otis, James, and Paul Frymyer, three sisters, Freda Mae, Macel, and Grace, and a grandson, Thomas Jones.
Gertrude attended Parsons High School and had worked at the Parsons Bowling Alley, Parsons Shoe Plant, Blackwater Falls, Odd Fellows and was the owner of Gertie's Cleaning Service.  She enjoyed the outdoors, gardening, planting flowers and watching them grow.  Her great love was spending time with her children, grandchildren and especially her great-grandchildren.  They held a special place in her heart.
Visitation was held at Hostetler Funeral Home on Friday, January 27, 2023, from 1 until 3 p.m., the funeral hour. Rev. James Snyder officiated, and interment followed in Parsons City Cemetery.  The Hostetler Funeral Home has been entrusted with the arrangements for Rosetta Gertrude Frymyer Phillips.  Send online condolences to the family at: www.hostetlerfuneralhome.com.