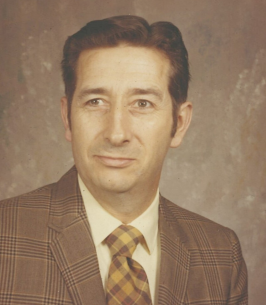 Theodore "Ted" Meredith Wolfe, Sr., of Clarksburg, passed away Thursday morning, May 18, 2023, at his residence surrounded by his loving family. He was born June 6, 1925, on Pifer Mountain, in Tucker County, a farm boy with no wants beyond enjoying his days outside and books beside a schoolhouse fire. 

Quickly he grew into a young man, graduating from Parsons High School in 1943. Encouraged by his father to seek adventure and purpose, he enlisted in the US Army Air Force/US Air Force a few weeks after graduation. Assigned to the 509 B-29 Bomb Group, he narrowly avoided death in a B-29 crash while on maneuvers, with fuel and flames, leaving few survivors. He also participated in the Operation: Crossroads, atomic bomb testing. His military service ended in 1949, after a 7-month hospital recovery.

Ted returned home and met the love of his life, Mary Nestor Wolfe. Mary became the strong core to Ted's moral compass, leading each other on life's sweet adventures with ice cream, water slides and a new life in Washington DC. With the anticipation of the birth of their first child, they left DC and returned to Tucker County to raise a family. After the birth of their second child, they moved to Clarksburg, where Ted was employed at the VA Medical Center and two more children would make their family complete.

Through this journey, Ted found the purpose of life – family and faith. He and Mary spent time traveling, family dinners and card games, taking visits to his homestead, gardening and with his family, and filling the back pews of St. Mark's Lutheran Church.

He leaves behind his wife of nearly 69 years, Mary Nestor Wolfe. Four children, Theodore Jr., John (Pam), Kevin (Connie) and Barbara (Mark) Lively; five grandchildren, Jessica, Aaron (Haleigh), Adam (Krysta), Emma (Doug) and Rachael (Michael); 12 great-grandchildren, Cody, LaLee, Kalyn, Alder, Brenlee, Gunnar, Felix, Kyah, Wake, Maylee, Wren and Walker.

He was predeceased by his parents Karl and Grace Wolfe, sisters Juanita Nestor, Dorcas Saunders, Jill Brown and a brother Robert LaLee.

He leaves behind a legacy, a passion for education, a love of great stories, a healthy appetite, a green thumb, a knack for games and puzzles, love of a good western, the inability to pass up a good bargain and so many memories he created for his children and grandchildren.

Condolences to the Wolfe Family can be left at burnsidefuneralhome.com

Friends were received at Burnside Funeral Home, 607 S. Virginia Avenue, Bridgeport, on Sunday, May 21, 2023, from 1:30 – 3:30 p.m., where services were held at 3:30 p.m. with Reverend Linda Muhly presiding. The committal service was held at noon on Monday, May 22, 2023, at Parsons City Cemetery, Parsons, WV.