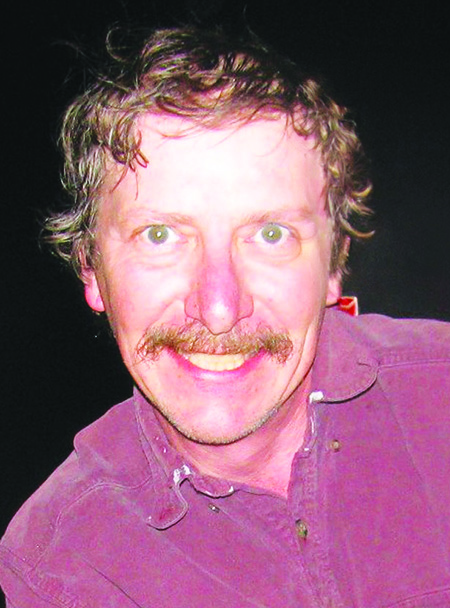 William B. Good, died unexpectedly from a medical condition on October 27, 2023.  He was born August 22, 1955, in Johnstown, PA, to Clyde and Emma Good, who preceded him in death.  After graduating from Conemaugh Township High School in Davidsville, PA, he attended the University of Pittsburgh at Johnstown where he majored in ecology.  He was married to wife Michele (Weaver) in June 1978.  In 1979, he graduated from Logan College of Chiropractic.  William moved to Elkins in 1980 with his family in order to open a chiropractic office.
William was an outdoor enthusiast.  He loved hunting, fishing, and sailing.  He also enjoyed horseback riding and competed in competitive trail riding in the 1980's and 90's with his Morgan horse, Criterion Prince.  He began in caving the early 2000's and it became on of his passions.  He was nominated and named a Fellow of the National Speleological Society in 2018 for his contributions to cave exploration and conservancy in West Virginia.  He was also an avid atlatlist, finishing top ten in the WV State Atlatl Championship several times in the 1990's.
After closing his chiropractic office in 2022, he "retired" to Back Achers Farm where he passionately gardened.  He continued to actively cave.  At the moment of his death, he had just completed a day of exploring with fellow caver, Paul Hetzer.  William was a member of the NSS, WVCC, Monongahela Grotto, G.R.O.S.S. Grotto, and a former member and past president of Mountain State Grotto.
He is survived by his wife of forty-five years, Michele, daughter, Celeste Woolum and son-in-law, Brandon, daughter Nicole Riggs and son-in-law, David, and son, Michael.  He is also survived by brother, Richard and sister-in-law, Janet and sister, Carol Byer and brother-in-law, Thomas, as well as several aunts and an uncle, many cousins, nieces and nephews, and great nieces and nephews, and his Australian Shepherd, Cinco.
William's request for cremation was honored .  A gathering of family and friends was held at the Randolph Funeral Home Saturday, November 4, 2023, from 1 until 4 p.m. The family suggests memorial contributions be made in William's memory to the West Virginia Cave Conservancy (wvcc.net). The Randolph Funeral Home and Cremation Services has been entrusted with the arrangements for William B. Good. Send online condolences to the family at www.therandolphfuneralhome.com.