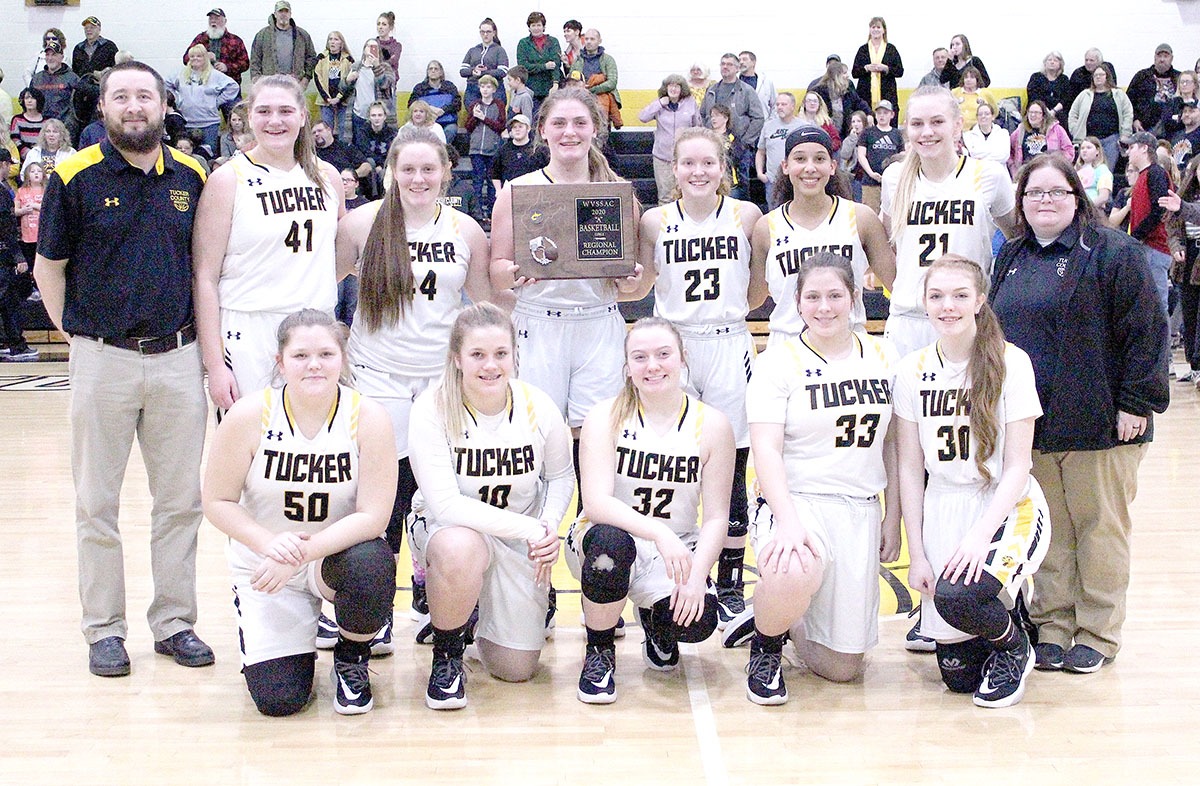 TuckerCountySports.Com
HAMBLETON – The Tucker County Girls' Basketball team hosted Doddridge County for the Regional Championship on Wednesday March 4th. The Lady Mt. Lions fought off a determined Lady Bulldogs team to get the win 64-58 and punch their ticket to the 16th straight WV Girls' State Tournament this week in Charleston.
Tucker County started the game on a 8-0 run, but Doddridge County battled back to make the score 14-8 after one quarter of play. The Lady Mt. Lions then built a lead to 11 points as they led half way through the second 27-16. The Lady Bulldogs fought back again as they ended the second with a 13-4 run to shrink the Tucker County lead to 31-29 at the halftime break.
The third quarter was controlled by the Lady Mt. Lions 14-9 to push their lead to 45-38 after three quarter of play. Doddridge County then responded again as they would tie the score at 48-48 midway through the fourth quarter. Tucker County then responded with another run and the Lady Mt. Lions made their foul shots down the stretch to claim the victory by the final score of 64-58.
London Hood led Tucker County with 24 points, 5 assists and Terra Kuhn added 18 points, 14 rebounds. Freshman Kadie Colebank chipped in with 12 points, 7 rebounds, 4 blocks and Gracie Rapp collected 8 points, 5 rebounds for Tucker County in the Regional Championship win.
Tucker County(18-7) earned a #7 seed in the WV State Tournament and will play #2 Parkersburg Catholic tomorrow Thursday March 12th at 1pm. The winner of this game will play in the Semi-Finals on Friday March 13th at 11:30am. The Class "A" Championship game will be Saturday March 14th at 2:30pm. All game will take place at the Charleston Coliseum. For more info go to TuckerCountySportsCom.