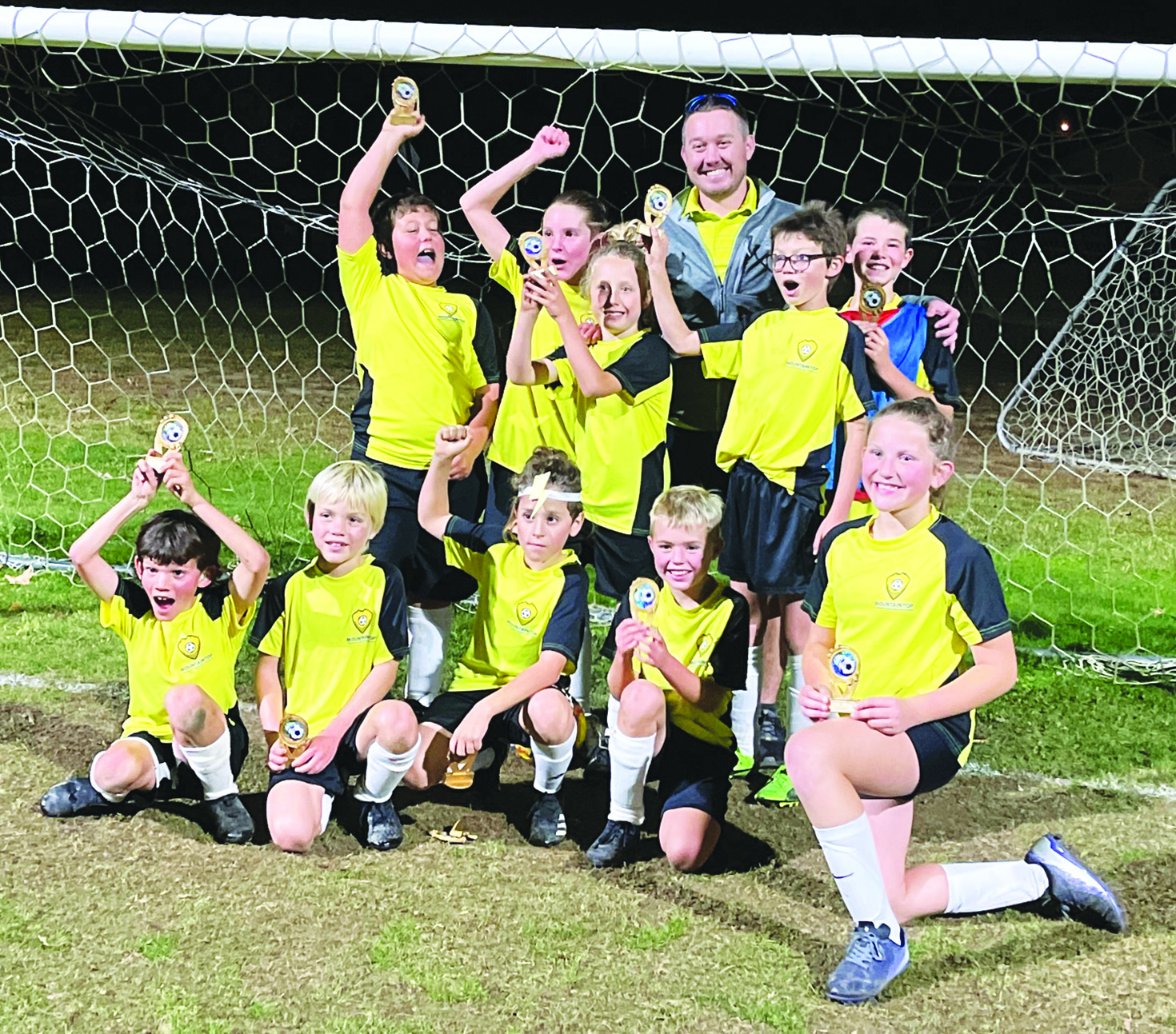 By Patrick McCann
The Mountaintop Soccer League in Garrett County Maryland has been scattered with young athletes from Tucker County since shortly after the league started.  Small numbers of Tucker County players tended to be on the same team for carpooling purposes and familiarity. Soccer's popularity and growth in WV is evident. Both Marshall and WVU held the number 1 and 2 positions at one point this season.  Full teams of young Tucker County soccer players, fueled by this growth, are now practicing in Thomas, and travelling to play games in Oakland through Mountaintop. 
Lightening, coached by Sarah Cyr and Ryan Hansen and consisting of all Tucker County players, had an undefeated season that landed them in the Mountaintop Under 10 championship where they faced off with fellow undefeated rivals Avalanche.  The teams' previous game resulted in a 0-0 tie. "I think the parents are more nervous than the kids, "parent Kurt Litzau stated prior to the kickoff.  You could feel the anticipation as the teams were announced. Then the whistle blew.
During the first half of the game, under the lights, the momentum seemed to favor Lightening. Lightening pressured Avalanche offensively, completing precision passes and leaving Avalanche only a few attempted shots. As the clock dwindled, Walker Litzau in the mid field position was able to cross a shot from the right side of the box that was headed just shy of the goal. Quinn Hansen crashed the goal and got a foot on the ball, putting both him and the ball in the goal for a 1-0 lead that was maintained until half. 
The offensive momentum seemed to switch in the second half, as often is the case in soccer when teams are down. Avalanche relentlessly pursued the goal, but their efforts kept getting stifled by defenders Nick Crawford and Finn Cyr. Crawford and Cyr seemed to be everywhere. When the Hurricanes had the rare opportunity to score, goalie John Lutz handily stopped their shots. When the final whistle blew there was a sigh of relief followed by cheers from the Tucker County fans. The final score of this nail biter was 1-0. Tucker County's Lightening are the 2023 champions. "We have been emphasizing passing throughout the season and I can honestly say that is one of the things that set us apart at the end of the year," stated coach Ryan Hansen. "It was everything you would want in a championship game, intense from the kickoff to the final whistle." Congrats Lightening!