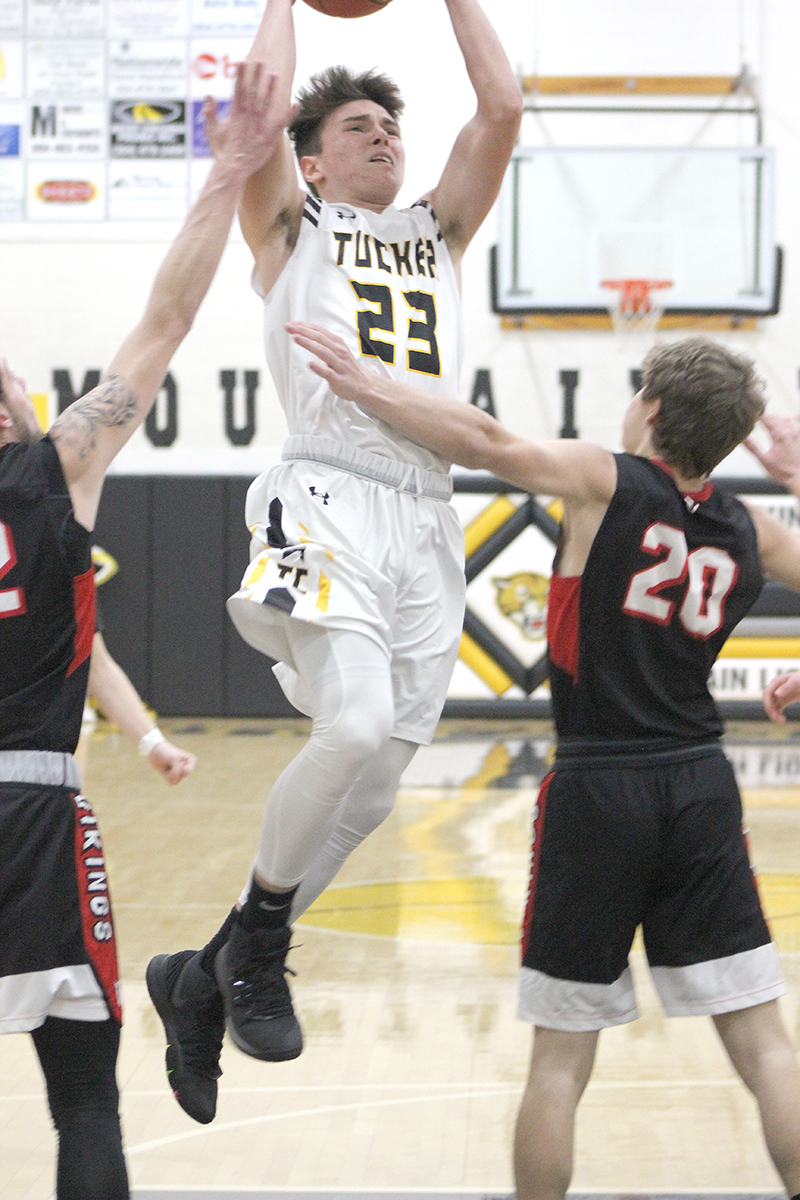 By Dave Helmick
TuckerCountySports.Com
HAMBLETON – The Tucker County Boys' Basketball team hosted Petersburg on Monday December 30th. The Mt. Lions led at the halftime break, but the Vikings came back to pull out the win over Tucker County by the final score of 51-42.
The first quarter went back and forth as Petersburg held a slim 14-10 lead at the end of the first quarter. The Mt. Lions fought back in the second quarter as they outscored the Vikings 17-12 in the second to give Tucker County the 27-26 lead at the halftime intermission.
The third quarter belonged to Petersburg as they outshot the Mt. Lions 15-6 in the third to make the score 41-33 after three quarters of play. In the fourth quarter Tucker County could not mount a comeback as Petersburg edged the Mt. Lions 10-9 in the quarter to give the Vikings the victory 51-42. Wyatt Betler led Tucker County with 17 points, 7 rebounds and Rudy Pennington added 5 points, 8 rebounds. The Mt. Lions JV team won their contest 63-46.
HAMBLETON – The Mt. Lions hosted Keyser on Friday January 3rd. Tucker County trailed 16-6 after one quarter, but Keyser pulled away for the 71-36 win.
The Golden Tornados got off to a quick start to build a 16-6 lead after one quarter of play. Tucker County struggled to score again in the second as Keyser outpaced the Mt. Lions 23-11 to make the halftime score 39-17 Keyser.
The third quarter would belong to Keyser also as they put up 20 points compared to 9 points for Tucker County to push the Keyser lead to 59-26 at the end of the third. The reserve players played the fourth quarter for both teams and Keyser picked up the road win by the final score of 71-36.
Zach Long led Tucker County with 8 points and Wyatt Betler added 6 points. Rudy Pennington chipped in with 5 points and 8 rebounds for the Mt. Lions in the loss. The Tucker County JV team fell in the first game of the night 48-35.
Tucker County (1-6) will return to action on Tuesday January 14th at home against East Hardy. For more info go to TuckerCountySports.Com.