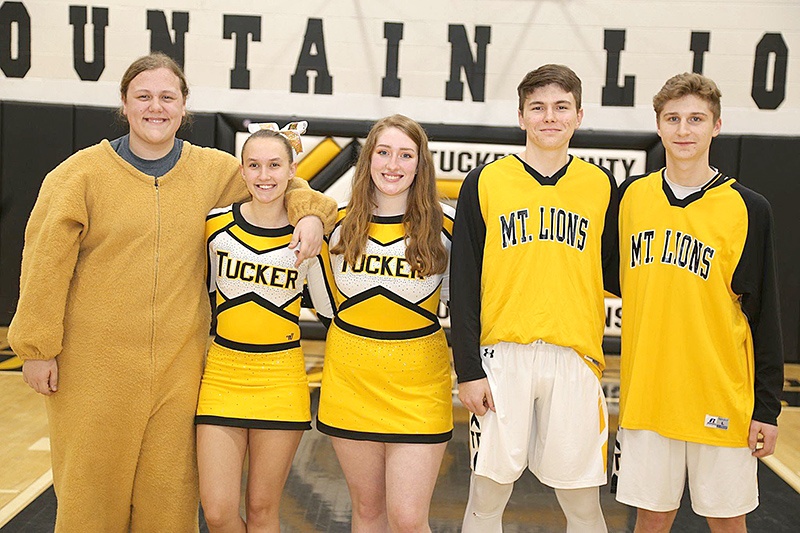 By Dave Helmick
TuckerCountySports.Com
HAMBLETON – The Mt. Lions hosted Moorefield on Tuesday February 18th. Tucker County built a big lead, but Moorefield mounted a comeback to give the visiting Yellowjackets the 68-65 victory.
The first quarter was controlled by Tucker County as they led after one quarter 11-3. The Mt. Lions added to their lead in the second quarter as they outscored Moorefield 25-14 in the period to push the Tucker County lead to 36-17 at the halftime break.
Moorefield edged Tucker County in the third quarter 18-16 to make the score 52-35 Mt. Lions after three quarters. Tucker County then got outscored in the fourth quarter 33-13 to give the visiting Yellowjackets a comeback win by the final score of 68-65.
Wyatt Betler led Tucker County with 19 points and Zack Colebank added 12 points, 9 rebounds. Zach Long had 11 points and Haden Wamsley chipped in with 10 points for Tucker County in the loss. The Mt. Lions JV team got the win over Moorefield 55-49.
MORGANTOWN – Tucker County traveled to Trinity on Thursday February 20th. The Warriors controlled the game to get the victory over the Mt. Lions by the final score of 85-41.
The first quarter was dominated by Trinity as they led the game after one 21-10. The Mt. Lions continued to struggle on defense as the Warriors outscored Tucker County 21-14 in the second quarter to make the halftime score 42-24 Trinity.
The Tucker County offense had trouble in the third quarter as they managed just 9 points and Trinity score 24 points in the third to push the Warriors lead to 66-33 after three. The fourth quarter was won by Trinity 19-8 to make the final score 85-41 Warriors.
Tucker County was led in scoring by Zack Colebank with 18 points, 12 rebounds and Wyatt Betler added 8 points for Tucker County in the loss. The Tucker County JV team won their game over Trinity 54-50.
Tucker County (3-18) will start Sectional play on Saturday February 29th. The winner of Saturday's Sectional game will return to action on Tuesday March 3rd. For more info go to TuckerCountySports.Com.