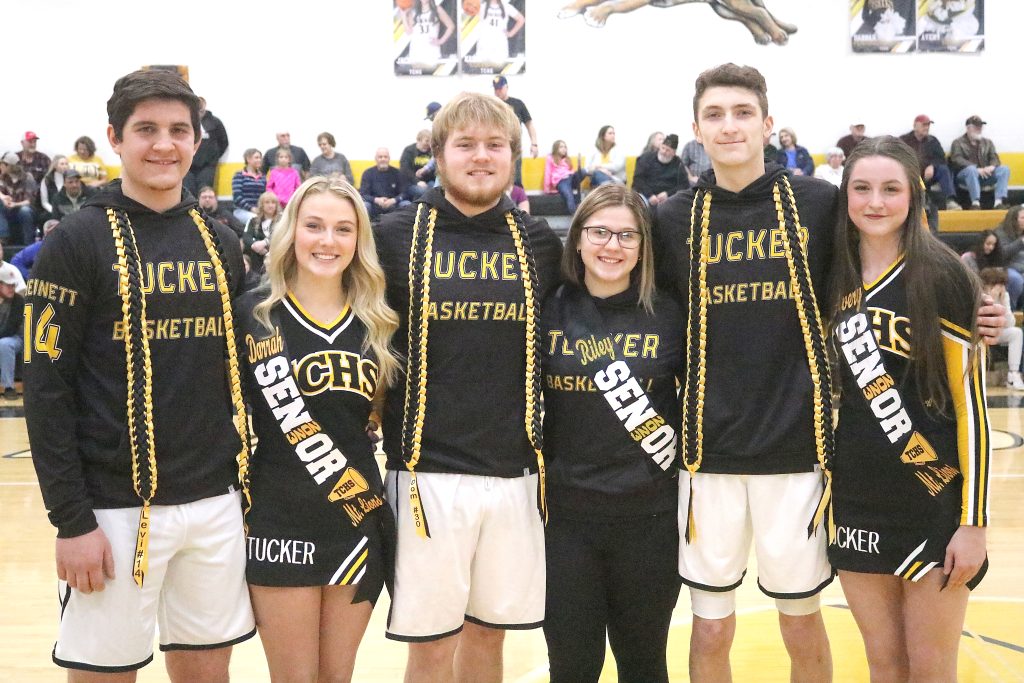 By Dave Helmick
TuckerCountySports.Com
HAMBLETON – The Mt. Lions hosted Pocahontas County on Monday February 13th.  Tucker County got off to a quick start and never looked back as they cruised to a 93-16.
The first quarter was dominated by the Mt. Lions as they led 25-5 after one quarter.  In the second quarter Tucker County continued to outscore the road team as they won the second quarter 28-2 to make the halftime score 53-7 Tucker County.
The third quarter would show more dominance from the Mt. Lions as they outpace the Warriors 19-7 in the third to extend the Tucker County lead to 72-14.  The final quarter played out like the first three quarters as the Mt. Lions won the fourth quarter 21-2 to put the final score at 93-16 Tucker County.
Aaron Quattro led Tucker County in scoring with 17 points and Trevan Booner added 15 points for the Mt. Lions in the win.  Ethan Rosenau had 12 points while Levi Bennett added 11 points and Garrett Wilfong chipped in 10 points, 11 rebounds for Tucker County.  Ashton Lycliter collected a team high 13 rebounds and added 8 points for the Mt. Lions.  The Tucker County JV team won the JV game 76-21.
HAMBLETON – The Tucker County Boys' Basketball team hosted Moorefield on Saturday February 18th.  The Mt. Lions picked up the win after the game was stopped in the second quarter.
The first quarter was controlled by Tucker County as they led the game after one quarter of play by the score of 23-10.  The second quarter continued with the Mt. Lions controlling the period.  Then after an incident with the Moorefield bench with approximately 5:33 left to play in the second quarter the officials stopped the game and declared the game over.  The officials declared the game a forfeit by Moorefield to give Tucker County the win by the score of 32-12.
Tucker County was led in scoring by Levi Bennett with 11 points.  The Mt. Lions JV team got the win over Moorefield by the score of 60-34.
Tucker County(14-4) will return to action tonight Wednesday February 22nd at home against Tygarts Valley.  The Mt. Lions will then finish their regular season with a home contest on Friday February 24th against Petersburg.  JV action will start at 5:45pm for both games.  For more info go to TuckerCountySports.Com.