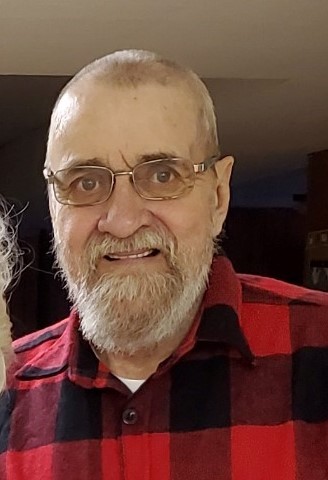 Clarence Russell "Beanie" Bolinger, Jr., age 77 years, a resident of Hendricks, WV, went home to be with the Lord on Tuesday evening, May 23, 2023, at Cortland Acres at Thomas, WV surrounded by his loving family. 
He was born Wednesday, January 2, 1946, at Parsons, WV, a son of the late Clarence Russell Bolinger, Sr. and Catherine Josephine Huffman Bolinger.  On May 24, 1991, at Hendricks, WV, he was married to the former Donna M. Lowther, who survives.  They had celebrated thirty-two years of marriage.
Also surviving are one son, Samuel J.R. Bolinger of Hendricks and through marriage, one daughter, Kasie Buckley of Fairmont;  two sons, Joshua Buckley and wife Shana of SC, Jedediah Buckley and wife Mandy of Morgantown: two brothers, Lakin Lee Bolinger and wife Sloana and Richard Dick Bolinger and wife Willetta, all of Parsons; six sisters, Betty Jean Hebb of Ohio, Virginia Mae Carr and husband Lowell of Hendricks and Flodie Louise Lawrence of Hendricks, Ruby Jeanette McCrum and husband Mike of Parsons and Mary Frances Booth and husband Daniel of Mackeyville; two brothers-in-law, Carl Lee of MD, and Larry Pennington of Hendricks; five grandchildren, Shelby and Waylon Buckley, Gabriel, Caleb and Logan; and great grandchildren, several nieces and nephews, great nieces and nephews.
Preceding him in death are two sisters, Sandra Kay Pennington and Grace Ann Lee; one brother-in-law, Phil Hebb.
He attended Parsons High School.  He worked on the Stark Johnson Farm, the Dorman Woolen Mill, Varco Steel, while they built Hinchcliff Lumber Co. and later he worked for the Hinchcliff Lumber Co., until his retirement in 2000.  He attended the Free Methodist Church of Hendricks and more recently Riverview Chapel Church at Porterwood.   He was an avid outdoorsman enjoying hunting, fishing, and looking for mushrooms and digging ramps.  He loved spending time with his buddies swapping stories, and especially loved spending time with his family.
The family received friends at the Lohr & Barb Funeral Home of Parsons, WV on Saturday from 5 to 7 p.m.  Final rites were conducted at the funeral home on Sunday, May 28, 2023, at 1 p.m.  The Reverend James Snyder officiated and interment followed at the Fansler Cemetery at Hendricks, WV.  The Lohr & Barb Funeral Home of Parsons, WV was in charge of the arrangements for Clarence Russell "Beanie" Bolinger, Jr.  Condolences may be expressed to the family at; www.lohrbarbfuneralhome.com.