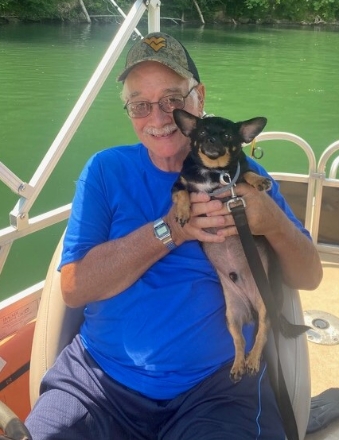 Thomas Ray "Tom" Wratchford, age 75 years, a resident of Parsons, WV departed this life Wednesday evening, May 24, 2023, at the Davis Medical Center Emergency Department.  He had been in declining health. 
He was born Sunday, February 15, 1948, at Parsons, WV, a son of the late Delvin Elmer Wratchford and Gertrude Francis Wotring Wratchford.  He was married to his wife of fifty-four years, the former Lois Virginia Carr, who survives, on December 21, 1968 at the Riverview Church.
Also surviving are one daughter, Teresa Wratchford of Parsons, one son, Thomas Wratchford, Jr. of Parsons; one brother, Delvin "Jim" Wratchford of Parsons; four grandchildren, Mariah Hinkle and husband Derek, Kayla Friend and partner Auston Cussins, Jeremiah and Joseph Wratchford; and one great granddaughter, Iris Cussins.
Preceding him in death is one daughter, Tammy Wratchford.
He graduated from Parsons High School with the class of 1966.  He was a very hard worker to everyone who knew him.  He joined the Army after high school and served in Vietnam & Germany.  When he returned home, he worked at Wratchford's Garage in Parsons, which was owned by his father.  He then worked as a coal miner for one decade, also with construction work in Virginia.  He was employed in Canaan Valley mowing grass and working as a mechanic.  He then retired from Huttonsville Prison after seventeen years.  He loved doing mechanic work and fixing anything that need fixing.  He was an avid outdoorsman, enjoying hunting, fishing, being out on the lake with family.  He loved watching Nascar on Sundays and he also enjoyed watching sports, especially when his grandchildren were playing.  He was a jokester and always knew how to make everyone laugh and how to keep everything lighthearted.  He loved his family more than anything and time well spent was always with them.  He loved being a grandpa more than anything, which is why he stepped in as a major father figure for all his grandchildren, who will all miss him dearly.
The family received friends at the Lohr & Barb Funeral Home of Parsons on Tuesday from 5 to 7 p.m.  Final rites will be conducted at the funeral home on Wednesday, May 31, 2023 at 11 a.m.  The Rev. Neil Parsons will officiate and interment will follow at Mt. State Memorial Gardens at Gilman, WV, where the WV. Army Honor Guard, the H.W. Daniels Post #29 American Legion, the Tygart Valley Post #3647 Veterans of Foreign War and the Tucker County Veterans Association will conduct full military honors.  The Lohr & Barb Funeral Home is in charge of the arrangements for Thomas Ray "Tom" Wratchford.  Condolences may be expressed to the family at www.lohrbarbfuneralhome.com