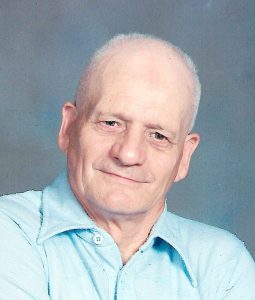 Donald Keith Moore, age 91 years, a resident Smokey Hollow Road, Parsons, WV, departed this life Tuesday afternoon, February 18, 2020 at Cortland Acres at Thomas, WV, with his loving family at his side.
He was born Saturday, June 2, 1928 on the family farm at Clover, Tucker County, a son of the late Howard Emory and Eva Eliza Crosten Moore.  On July 6,1946 at Parsons, WV, he was married to the former Annabel Price, who survives.  They had celebrated seventy-three years of marriage.
Surviving are one son, Donald Randall "Randy" Moore and wife Rebecca "Becky" of Parsons; one daughter   Jaqueline "Jacque" Roy and companion Mike Triplett of  Parsons; one brother, Ronald Allen Moore, Sr. and wife Naomi of Parsons; three sisters-in-law, Evelyn Moore of Clover, Linda Moore and Kathy Moore, both of Parsons; one brother in law, Jack McDonald of Parsons;  three  grandchildren, James Randall Moore and wife Barbara of West Union, Erin Jessica Moore of Morgantown, and Sarah Corinne Carr and husband Danny of Parsons; and six great grandchildren, Morghan, Jonathan, Gracie, Noah, Jessyka, and Ethyn; and several nieces and nephews, cousins and friends.
Preceding him in death are three brothers, Frank Moore, Ralph Moore and Howard Dale Moore; and three sisters, Vonda Rose Moore, Vera Moore Hilliard and Barbara Gail Moore McDonald.
He attended the Cross Schoolhouse at Clover.  Mr. Moore drove truck his entire life and was a former employee of the Woodford Oil Co., where he retired in 1991.  In his younger years, he enjoyed playing softball and playing cards with his friends at the former Woodford Service Station in Parsons.  He loved to mow grass at his homeplace on the family farm and he was associated with the Riverview Chapel Church at Porterwood.
The family greatly appreciated the care given by Cortland Acres and the family suggest that expressions of sympathy be in the form of contributions to the Cortland Foundation, 39 Cortland Acres Lane, Thomas, WV  26292.
The family received friends at the Lohr & Barb Funeral Home of Parsons, WV on Friday from 4 to 7 p.m.   Final rites were conducted at the funeral home on Saturday, February 22, 2020 at 11 a.m.  The Rev. James Snyder officiated and interment followed at the Mountain State Memorial Gardens at Gilman.   The Lohr & Barb Funeral Home was in charge of the arrangements for Donald Keith Moore.  Condolences may be expressed to the family at; www.lohrbarbfuneralhome.com.