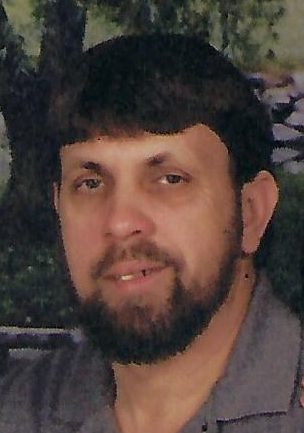 Roger Dale Pennington, age 64 years, a resident of Parsons, WV departed this life Monday afternoon, December 2, 2019 at the Ruby Memorial Hospital at Morgantown, WV, with his family by his side.  Death was sudden and unexpected.
He was born Thursday, January 27, 1955 at Parsons, WV, a son of the late John Finley and Maggie May Bennett Pennington.  He was formerly married to Connie Jean Myers, who survives.
Also surviving are one son, Jason Scott Pennington and companion Miranda Reckart of Pifer Mt; two step-sons,Daniel Owen Cassidy and wife Pamela and Steven Lee Cassidy and wife Andrea, all of Pifer Mt; one brother, Gary Richard Pennington of Mackeyville; two sisters, Dorris Marylin Knibb of Seattle, WA and Virginia Faye Kisner and husband Joseph of Limestone. 
Preceding him in death are one sister, Luretta Jean Pennington; four brothers, Terrence Finley Pennington, Eugene Kenton Pennington, Ronald Keith Pennington and an infant, Bernard Wayne Pennington.
He was a graduate of Parsons High School with the class of 1973.  He was an employee of Hinchcliff Lumber Co. for over forty-six years, having performed about every duty and was currently lumber stacker operator.  He attended St. John's United Methodist Church at Parsons.  He loved spending time with his son, hunting, fishing, camping, 4-wheeling, and just spending time outdoors.  He was an avid WVU fan.   He will be remembered mostly for his love and devotion as a Father. 
The family received friends at the Lohr & Barb Funeral Home of Parsons, WV on Saturday, December 7, 2019 from 11 a.m. to 1 p.m.  Final rites were conducted at the funeral home on Saturday at 1 p.m.  Rev. Pat Cassidy officiated.  Cremation followed. The family suggest that expressions of sympathy be in the form of contributions to Tucker County Senior Center, 206 3
rd
 St. Parsons, WV 26287 or the Rosenbaum House, 30 Family House Drive, Morgantown, WV. 26505.   The Lohr & Barb Funeral Home is in charge of the arrangements for Roger Dale Pennington.  Condolences may be expressed to the family at
www.lohrbarbfuneralhome.com