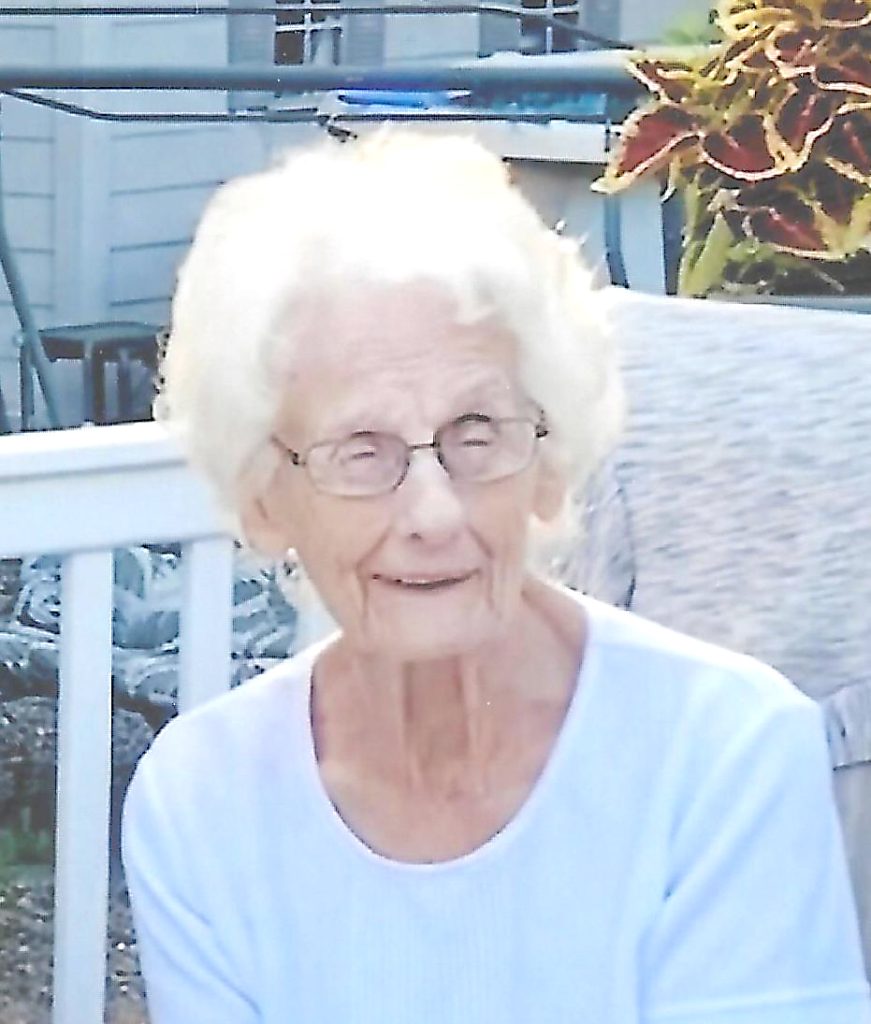 Sarah Ruth Hedrick Bonner, 98, passed away Monday, April 10, 2023, at the Schuylkill Center in Pottsville, PA, surrounded by her family.  She was born on Aug. 5, 1924 to the late Homer and Grace Simmons Hedrick, Red Creek, WV.
Surviving are two daughters, Glenda and Michael Bright of Orwigsburg, PA and Donna and Frank Eye of Harman, WV; five grandchildren Deborah (Stan) Bolinsky, Michelle (T.J.) Newbauer, Travis (Michelle) Eye , Dana (David) Varner, Jason (Lena) Eye; twelve great grandchildren and four great great-grandchildren, one sister Margaret Kaucher and one sister-in-law Ruth M. Bonner as well as several nieces and nephews. 
Also preceding her in death, a daughter Deborah Mae, granddaughter Judith Ann Bright, brother Warren Hedrick, and two sisters Avilda Boggs and Dorothy Lemanek.
She graduated from Davis High School with the class of 1943.  She retired in 1989 from CNA Insurance Company of Reading, PA, after 32 years.    She was of protestant faith.  She enjoyed traveling, crocheting, reading, working crossword puzzles, going to reunions and spending time with the family. 
A Memorial service will be held at the Flanagan Hill United Methodist Church in Red Creek, WV on Saturday, April 29 at 11 a.m. with Rev. Jonathan Hedrick officiating with interment immediately following in the Flanagan Hill Cemetery. 
In lieu of flowers, donations can be made to Flanagan Hill United Methodist Church or the Flanagan Hill Community Building in Red Creek, WV  26287.
Hamilton-Breiner Funeral Home, Inc.in Orwigsburg, PA has been entrusted with arrangements.